Etiuda&Anima Festival is constantly expanding the number of festival objects for viewers' convenience. All festival objects are very well localised and easily available for Polish and foreign viewers, accessible from Main Railway Station and Main Market Square.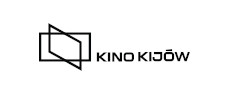 KINO KIJÓW is a modern cinema with tradition, which offers five professionally equipped rooms. It is also an entertainment center – apart from movies, you can see cabarets, LIVE HD operas, concerts and theater performances. Conferences, congresses, training courses and business meetings are held here.
CINEMA HALLS:
The Big Room is the largest and best cinema hall in the city, as many as 828 comfortable armchairs, the highest digital sound and image quality, three-dimensional cinema, air conditioning and a huge screen with an area of ​​180 m2.
Studio 1 and Studio 2 are exceptionally atmospheric and intimate rooms, they also have a considerable repertoire, the best and most sophisticated film offers: artistic cinema, cinema for the youngest, as well as VIP screenings and closed meetings organized at the viewer's request. The halls have 31 and 37 seats.
Kino Kijów
al. Krasińskiego 34
30-101 Krakow
https://www.kijow.pl/