FREE ENTRANCE
WHERE / WHEN
24th November (Freeday) - 12 AM
Małopolska Garden of Arts - Small Screening Room
During the case study, Małgorzata Bosek-Serafińska, producer of Serafiński Studio, will talk about the production of the TV series Patchwork Kingdom. It will discuss aspects of team building, creative work, project financing and its distribution.
Małgorzata Bosek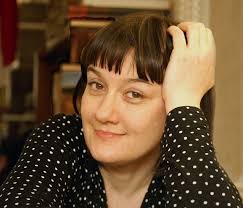 She graduated from the State Fine Arts School in Warsaw and from the Department of Painting at the Academy of Fine Arts. She also did an animation course at the Miniature Film Studio. She's an designer, animator and director. She runs two animation studios: Serafiński-Studio and ANIMASO. She was awarded a scholarship from the Ministry of Culture in 2011.
She is a Polish Film Institute expert and author of the website "Warszawskie Posadzki" ("Warsaw Floors"). She has had 9 individual exhibitions of collages, fabrics and art collections, and her original animations have won 16 awards.
SERAFIŃSKI-STUDIO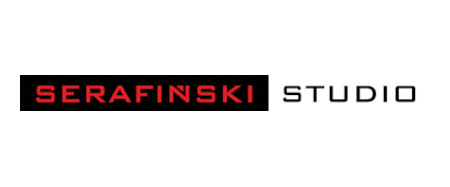 Serafinski Studio was established in 2004 by Marek Serafinski – a recognized director of animated movies. Since the very beginning Studio has cooperated with many well - known outstanding Polish artists such as: Witold Giersz, Piotr Dumala, Ewa Ziobrowska, Malgorzata Bosek, Marcin Gizycki, Jan Stelizuk.  Many debuts of young and talented moviemakers took place in Serafinski Studio as well. Some of the yesterday debutants today are successful, recognized artists. Studio created an impressive number of various animation, experimental and artistic movies. Among them international co - production "Inventory of traces" by Quay Brothers and 50 minutes documentary with animated inserts "Janka" by Adela Kaczmarek - Siwinska. TV series are very important part of Studio's activity. The first series Called "Kindergarten" was commisioned by Polish Ministry of Education. Another successful educational series about linguistic correctness, "Pucuł i Grzechu" was a beginning of cooperation with Polish Public Television. 
Studio produced 26 episodes of successful series for children "Aggie". This series is well known to Polish young audience thanks to Polish Television broadcast and presence at VOD platforms . The next 26 episodes are being prepared. Right now Studio is producing another series for children called "Patchwork Kingdom". The first se as on of 13 episodes is completed already. Since 2017, Studio has been run by Małgorzata Bosek - Serafińska.