The artist was listened to by Katarzyna Surmacz

The aim of the project is to draw attention to female artists studying in the Animated Film Workshop at the Jan Matejko Academy of Fine Arts in Krakow. We would like to stress the huge difference between the present-day animation industry and the one from the past century, when men largely dominated. We will show the prominent role of women in the world of animation and the enormous difference in topics and gender proportions since the times of the Polish People's Republic. Currently these are the most interesting films of a profile unprecedented in Polish animation and film, which could be described as feminist or at least as made from the female point of view. It is mainly women who shape the viewer's sensitivity to the world. Entirely different topics appear in their films about the nuances of women's lives and bodies.
In 2022, we recorded one notation from this series, the heroine of which is Wiola Sowa. The notation was very warmly received by the audience of the 29th Etiuda&Anima International Film Festival.
We invited young Polish animation artists from Krakow to participate in the next two notations from this series Marta Pajek and Ewa Borysewicz
WHERE / WHEN
24th November (Friday) - 2 PM
Małopolska Garden of Arts - Small Screening Room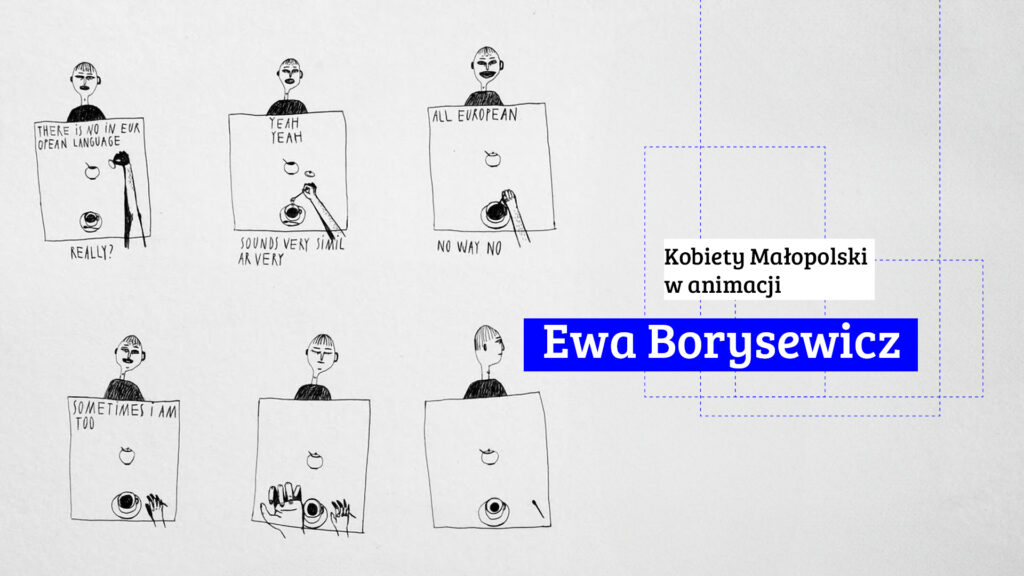 Ewa Borysewicz
A director, writer. She graduated from the Academy of Fine Arts in Krakow and the Film School in Katowice. She is also a PhD student at the Film School in Lodz.
She was born in 1985 in the Podlasie region. Still being a student, she made the animation Who Would Have Though? (Kto by pomyślał?, 2009) that was a huge success, especially with the young. Her next animation To Thy Heart (Do serca Twego, 2013) was nominated, among others, to the Golden Bear Award at the International Film Festival Berlinale in 2014. She was an artistic resident with AAIR in Tokyo (2012) and at the Akademie Schloss Solitude in Stuttgart (2013). Her animations have already been awarded at several dozen international film and artistic festivals. We all very well know the reality she depicts. These are overheard and peeped playground stories that the artist tells with a pencil and a piece of paper in a poetic and humorous way, captivating with every detail. Ewa also studies directing at the Krzysztof Kieslowski Film School where she made three short films, among others, Principessa (2020). Currently, she`s been working on an animated film The Miracle (Cud), based on Ignacy Karpowicz`s novel.