You can register for the event organized in cooperation until November 12, 2023 with the Association of Polish Animation Producers Talent Market, which will be held for the first time as part of the Etiuda&Anima festival.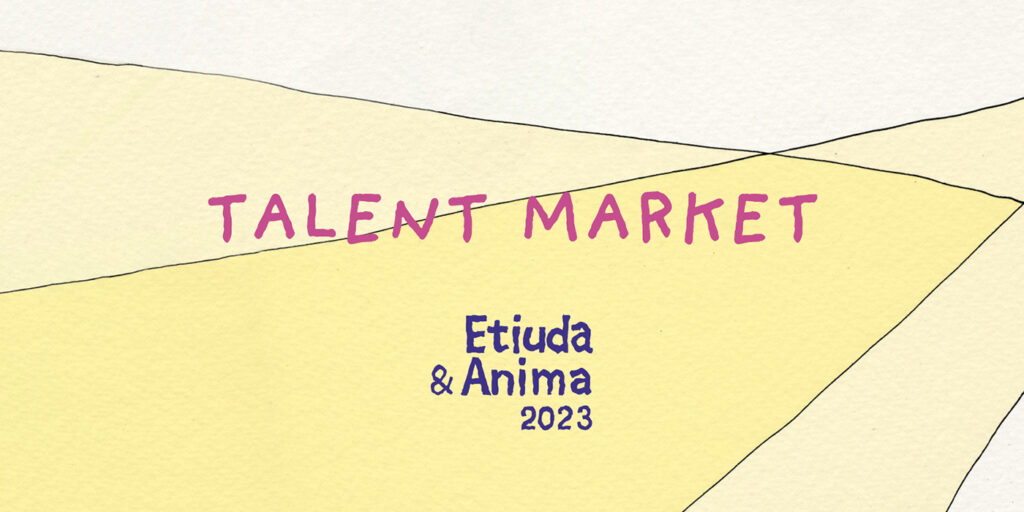 For the first time during the festival, we are organizing Talent Market together with the Polish Animation Producers Association.
Talent Market is an event addressed to animation creators and students and graduates of art and film universities. The event will take place on November 25, 2023 in a stationary form in Krakow, and will consist of a presentation of Polish animation studies with an indication of the competences and skills they are looking for among employees and collaborators, as well as a two-hour session of one-on-one meetings, during which qualified participants will had the opportunity to talk directly to studio representatives, present their portfolios, learn about cooperation opportunities and further career development in the animation industry.
WHERE / WHEN
25th November (Saturday) - 12 AM
Małopolska Garden of Arts - Small Screening Room
For Talent Market participants, it will be an opportunity to learn about the animation market in Poland and people who deal with animation professionally on a daily basis. Thanks to this, they will be able to learn about the expectations of producers and the direction in which they should develop their qualifications, portfolio and projects.
The detailed schedule of the event and the list of studios and producers participating in it will be published soon.
List of studios and producers participating:
The presentation part of the event is open to all interested parties. Registration is required to participate in one-on-one meetings, and qualification will be determined by, among others: first come first served (limited number of places).
Applications should be submitted by November 12, 2023 via the form available here: https://forms.gle/ykVHAE94AGi8DucN7