"Silent Twins", the latest film by Agnieszka Smoczyńska, the author of "The Lure" ("Córki dancingu") and "Fugue" ("Fuga"), had its debut at the festival in Cannes. Smoczyńska is one of the most original Polish directors, who tells us with the lightness of dance moves about what`s wild and uncontrollable in us, and also in her English-language debut she shows her uninhibited imagination.  The visionary "Silent Twins", filled with music, even though inspired by a Marjorie Wallace`s reportage, has a clear mark of her individual style. And – like other Smoczyńska`s films – it shows a women`s perspective.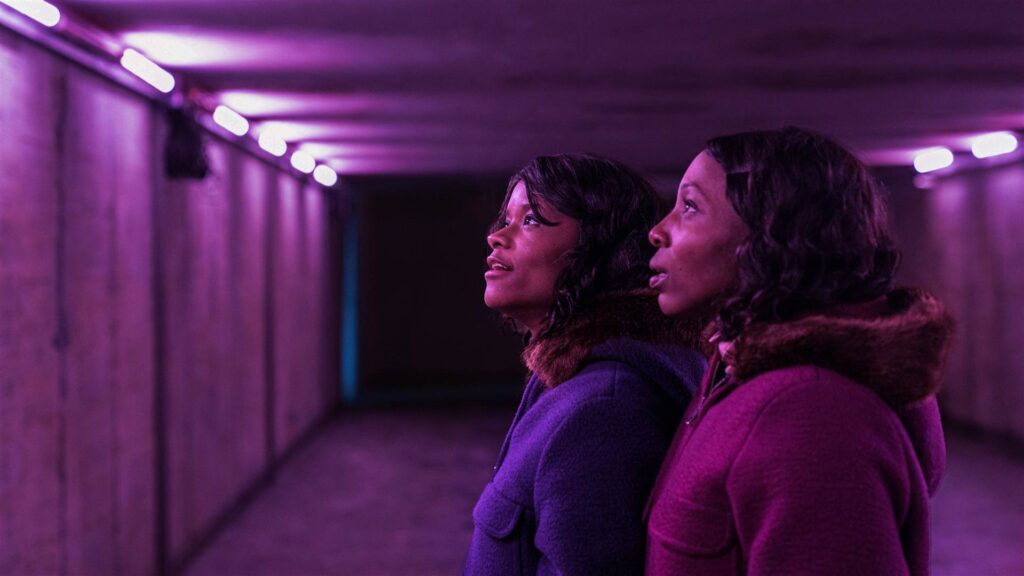 This time it is the twins from Wales: June and Jennifer Gibbons who stop communicating with the world. From the grim countryside which has nothing much to offer to two black girls than humiliation, the "silent twins" flee into bright-coloured and sun-lit fantasies about writing fame, romantic love, and swimming pools full of Pepsi-Cola. However, June and Jennifer`s teen imagination, boosted by hormones, also has its dark side, just like their bond with underlying rivalry.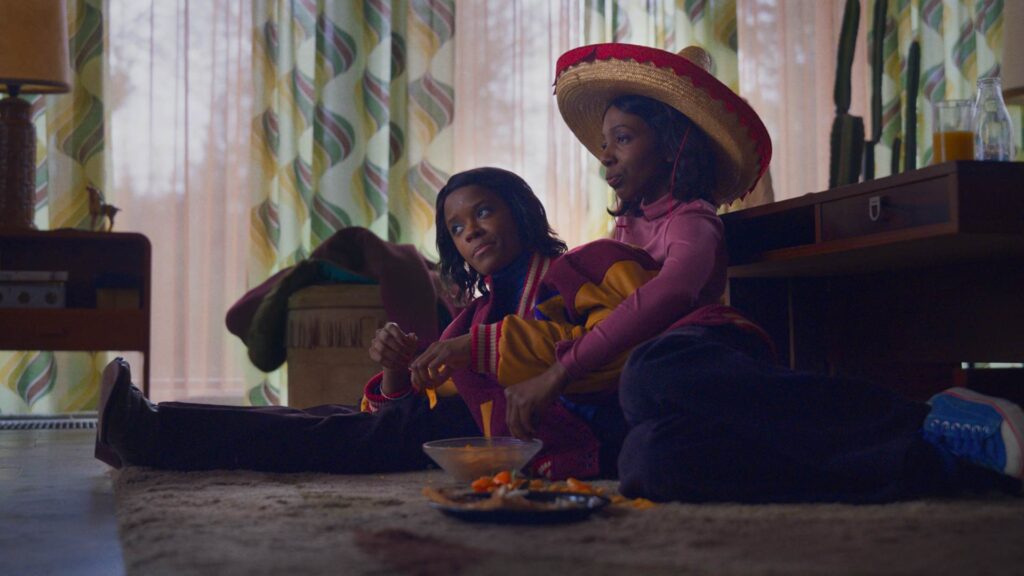 By creating the internal world of the twins on the screen, Agnieszka Smoczyńska draws handfuls of ideas from old commercials, colourful magazines or soap operas. She reaches out for thrillers and sensual musical, drama and stop-motion animation. But the emotional bomb of "Silent Twins" owes its energy also to Letitia Wright ("Black Panther", "Black Mirror" series) and Tamara Lawrance ("Small Axe" series). The actresses create poignant roles of girls who can live neither separately, nor together, and whose teenage rebellion got out of control. Smoczyńska`s film cannot be interpreted as a study of a toxic bond, artistic genius, or female rebellion. Maybe it is a story about escape from a racist society, or maybe a ballad about impossible love?
Golden Lions for the Best Film at the Polish Film Festival in Gdynia 2022
Silent Twins / The Silent Twins
Reżyseria: Agnieszka Smoczyńska
Obsada: Letitia Wright, Tamara Lawrance, Jodhi May, Jack Bandeira
Muzyka: Marcin Macuk, Zuzanna Wrońska
Produkcja: 42 Kindred Spirit, Madants
Kraj produkcji: Polska, Wielka Brytania
Rok produkcji: 2022
Czas emisji: 109 min.


WHERE / WHEN
25th November (Saturday) - 2 PM
Małopolska Garden of Arts - Small Screening Room
Agnieszka Smoczyńska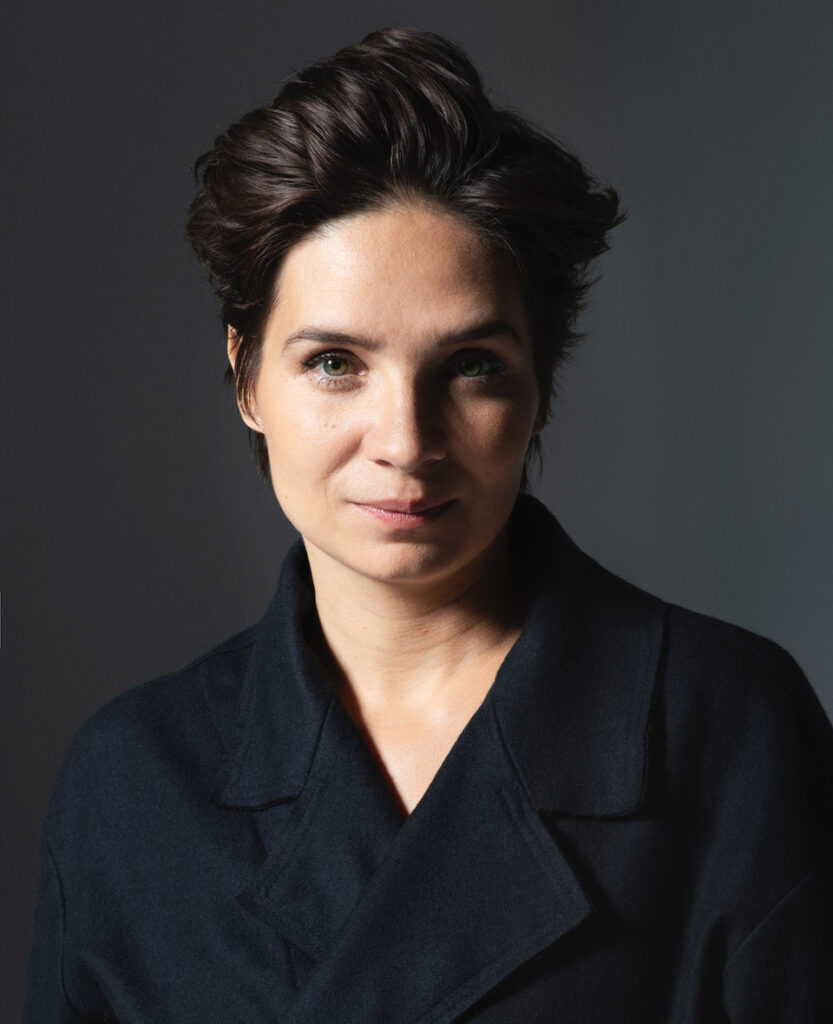 Born in 1978, a Polish director and film and theatre writer. Graduated from the University of Wrocław with a degree in Cultural Studies, from the Krzysztof Kieslowski Film School in Katowice with a degree in directing (2005) and from Wajda Studio in Warsaw (2006).
She has won numerous awards for her short films: The Hat (Kapelusz) (2003), 3 Love (2004) and Aria Diva (2007). For her school etude The Hat she was awarded the Silver Dinosaur at the International Film Festival Etiuda&Anima in 2003. In 2015 she had her debut with The Lure (Córki Dancingu), which was awarded the Best Debut Award at the Polish Film Festival in Gdynia and an Eagle Award in the Discovery of the Year category, as well as several dozen awards worldwide, among others in Porto, Sofia, Montreal, Vilnius and at the Sundance Film Festival, where she was awarded the Special Prize for "unique vision and design". She participated in the European Cinema Program: Ten Women Filmmakers to Watch. Winner of the Global Filmmaking Award funded by Sundance Institute. Her second feature film Fugue (Fuga) had its premiere in Cannes as part of the prestigious Critics' Week Session. Her theatre debut was a holy-hop-dog musical Holy Kluska (Święta Kluska). Her English-language debut Silent Twins with Letitia Wright had its debut in Cannes in 2022.