On 15 June 2019, at the age of 96, Franco Zeffirelli, one of the greatest erudites of cinema, passed away. He became famous for his film adaptations of William Shakespeare's plays such as The Taming of the Shrew (1967), Romeo and Juliet (1968), Othello (1986) or Hamlet (1990), as well as legendary operas including La Traviata, Don Giovanni, Carmen, Pagliacci.  Two years before Zeffirelli's death, a British author of television programs Chris Hunt visited the director's house in Rome and then joined him on the occassion of the opening of his foundation in Florence. It was then that he made numerous interviews with him, got to know his close collaborators as well as his artistic archives, which all led to the creation of this fascinating documentary – a film epitaph to the director.
This engaging Zeffirelli's story about art, life and inspirations was implemented with interviews with directors Stefano Trespidi and Marco Gardini, vocalists Placido Domingo and Joan Sutherland, actors Robert Powell, Judi Dench, Maggie Smith, Richord Burton and Joan Plowright, film and theatre producers Dyson Lovell and Sonia Friedman, longstanding secretaries Sheila Pickles and Angela Allen, as well as Pipp Pisciotto, an assistant and a friend of the Italian director. Hunt's documentary, which was additionally enriched with fragments of interviews, operas, films and stage plays of the Italian artist, portrays a true Reneissance man who was larger than life.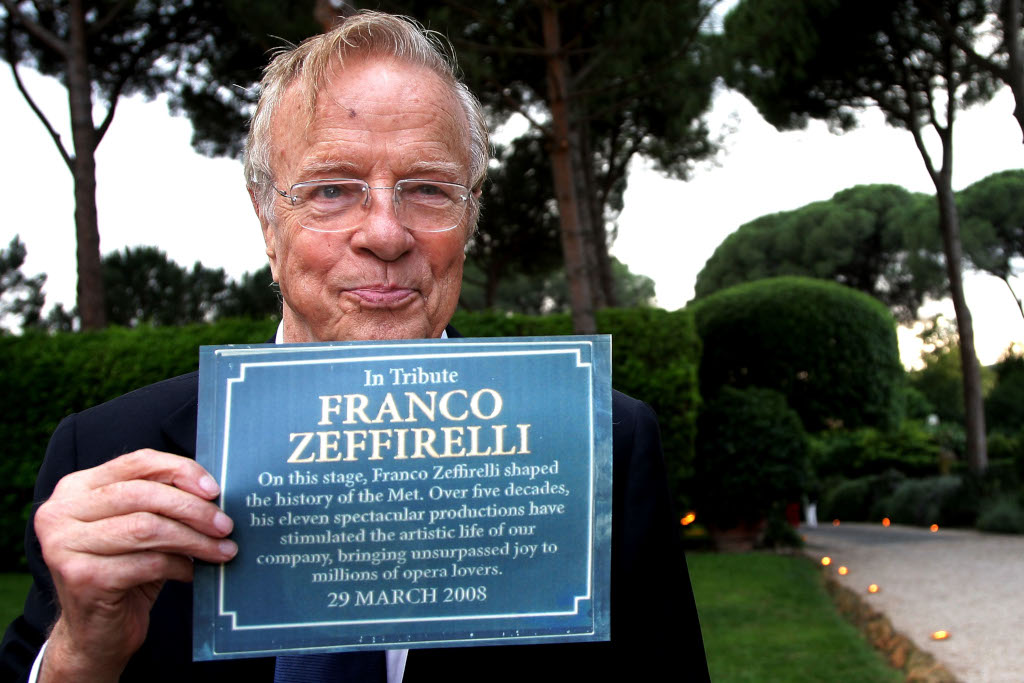 Franco Zeffirelli – Reżyserując z życia / Franco Zeffirelli – Directing from Life
Directed: Chris Hunt
Script: Marco Benedetti, Stephen J Brand, Simon Cox, Ant Leake, Daniele Nannuzzi
Sound: David Bekkevold, Kevin Meredith, Lorenzo Ramerini
Produced by: Chris Hunt
Country: Wielka Brytania
Year: 2019
Running Time: 58 min.
23rd November (Saturday), 7.00 p.m.
Małopolska Garden of Arts – Small Screening Room