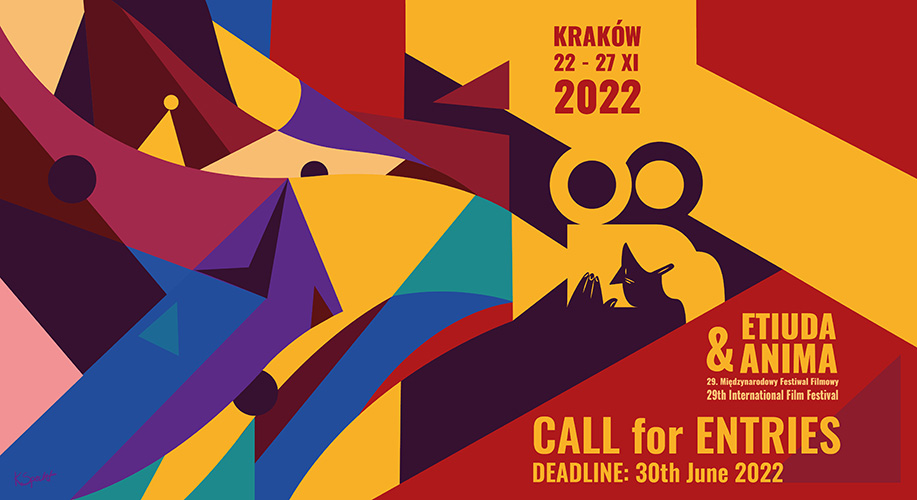 We are pleased to announce that entries are open for Etiuda&Anima 2022
ETIUDA COMPETITION - international film competition for student etudes made at film and fine art schools
ANIMA COMPETITION - international competition for professional, independent and student animation. 
Deadline is on 30th June 2022
Entry forms you will find here:
Competition Regulations:
We invite you!!!