My Favorite War is an animated documentary based on the childhood story of director Ilze Burkovska-Jacobsen, growing up in the USSR during the Cold War. A coming of age story about the personal road of escape from the brainwash of the mighty authoritarian regime. The Soviet regime used World War II as a significant ideological weapon to intimidate and oppress the population during the Cold War. When Ilze discovers the remains of a German soldier in her backyard sandbox, she begins looking for other stories buried underneath the propaganda.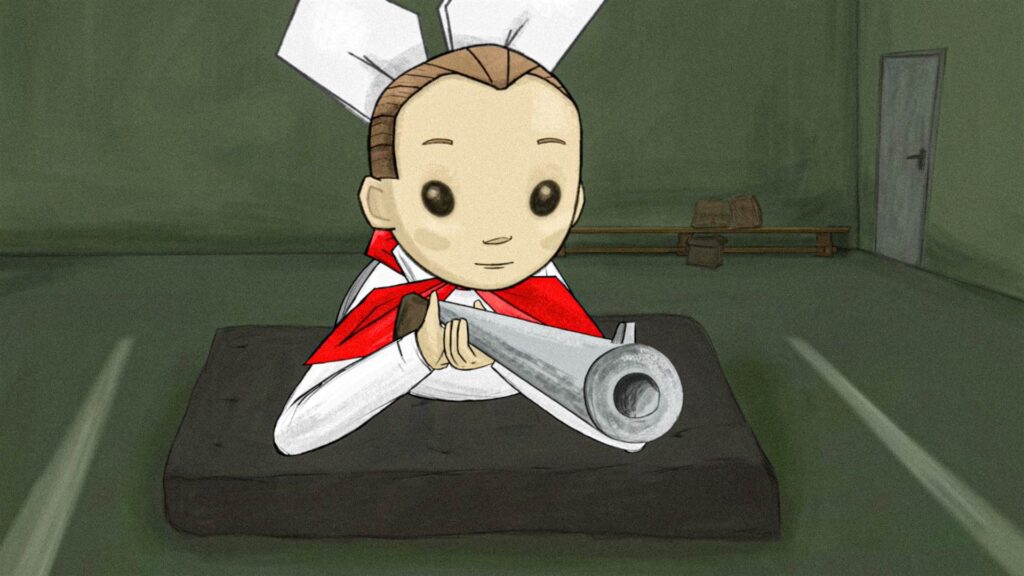 "I had to make a choice then – who do I want to become and what do I believe in? The same questions young generations are asking themselves today".
My Favorite War will have its world premiere in 2020 at the Annecy Film festival in the Conterchamp competition.
Bivrost Film will launch an essay competition with the working title "Democracy and Me". Its starting point is the opinions of today's youth in Europe about the fact that our democracies are again under pressure from totalitarian leaders and nationalist movements. We hope that the story of "My Favorite War" can inspire youth to manifest their attitudes. It has been our wish ever since we started working on the film.
My Favorite War / Moja ulubiona wojna
Directed by: Ilze Burkovska-Jacobsen
Screenplay: Ilze Burkovska-Jacobsen
Production: Bivorst Film&TV, Trond Jacobsen, Ego Media, Guntis Trekteris
Country: Łotwa, Norwegia
Year: 2020
Running time: 80 min.
Schedule time:
22nd November 2020 (sunday), 4 PM – VOD (PPV)