ETIUDA COMPETITION
JURY PRIZE
The Jury Ilya Khrzhanovsky (Chairman), Maya Yadlin, Maciej Pieprzyca, Maciej Cuske on November 19th 2021, after watching 29 competition films in ETIUDA competition, the Jury decided to award the following prizes:
The Grand Prix Golden Dinosaur and PLN 7000
BERÜHR' MICH / TOUCH ME
dir. Hendrik Ströhle, prod. Filmakademie Baden-Württemberg, Germany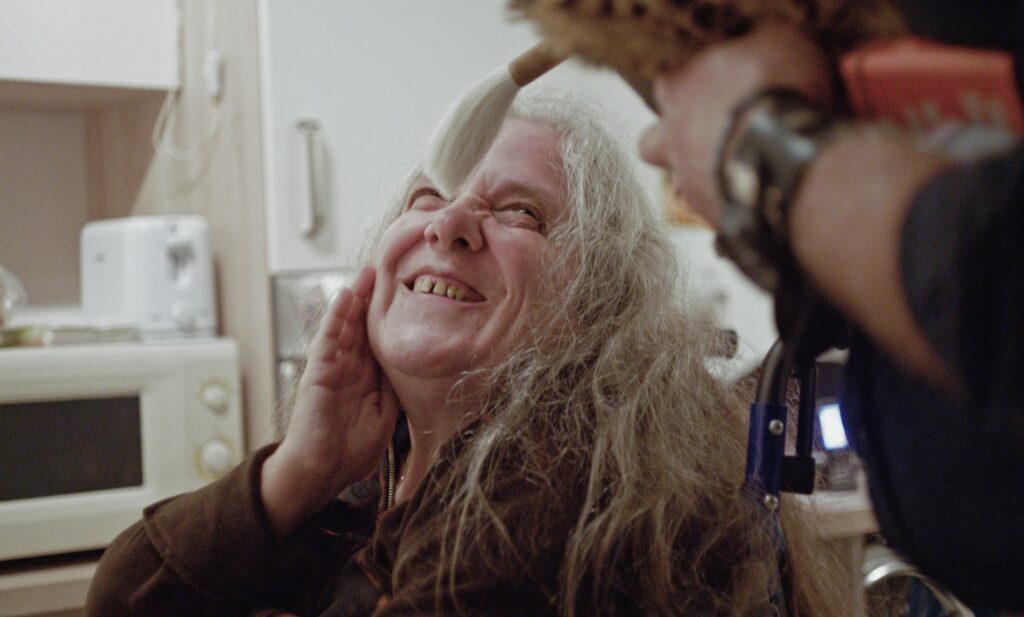 "For originality in the choice of heroes and the theme of the film, as well as fearlessness and delicacy in the artistic realization of the theme in the language of cinema"
Three jury members voted for granting the award. The fourth one - Maciej Cuske, expressed a dissenting opinion
The Silver Dinosaur
THE DRESS / SUKIENKA
dir. Tadeusz Łysiak, prod. Warszawska Szkoła Filmowa, Poland
"For professionalism, sensitivity and maturity in telling an emotionally difficult story"
The Bronze Dinosaur
СУХОПУТНЫЙ БРЮХОНОГИЙ МОЛЛЮСК / SHELLED
dir. Boris Vedensky, prod. Moscow Film School, Russia
"For a very important and courageous film which exposes the mechanism of human manipulation and shows how evil is born"
HONOURABLE MENTIONS
POZDRAV Z NIGÉRIE / GREETINGS FROM NIGERIA
dir. Peter Hoferica, prod. Vysoká Škola Muzických Umení, Slovakia
"For a sense of humor and an unconventional, absurd diagnosis of reality"
REINA
dir. Ozan Mermer, prod. Hochschule für Fernsehen und Film München, Germany
"For a film about a painful lesson on growing up in a vulgar adult world, for sensitivity with which the inner transformation of the young heroine and her struggle to preserve dignity and innocence were shown"
HILJAISUUS / SILENCE
dir. Saara Hakkarainen, prod. Aalto University, Finland
"For directing sensitively and courageously a theme that is taboo and enabling a new perspective about pedophilia.This is by a cinematic language which presents an everyday life in contrast to the protagonist's hard confessions and which expresses his loneliness and the gap between his life and "ordinary life"."
Jury postanowiło także przyznać:
The jury also decided to award a diploma to a film school:
HOCHSCHULE FÜR FERNSEHEN UND FILM MÜNCHEN (GERMANY)
"For the variety and very high quality of the presented films."
ADDITIONAL AWARDS
FICC Jury Verdict
The Jury: Iwona Bartnicka (Poland), Adriana Kytkova (UK), Clementino Junior (Brazil) on November 19th 2021 after watching 29 films in ETIUDA competition decided to award its diploma to:

A FIRECRACKER STORY / PAO ZHANG DE GU SHI
dir. Zhizi Hao, London Film School, GB
for
"Perfect, conscious and creative using of film language to convey a complete story about adapting traditions in the ever-changing society"
and has also decided to award Honourable Mention:
LAND OF GLORY / PANNÓNIA DICSÉRETE
dir. Borbála Nagy, Deutsche Film- und Fernsehakademie Berlin, Germany
for
"very actual subject presented in simple but universal way and for bringing important issues through the mouth of the young and brave protagonist"
Award of the Student Jury
Szymon Pazera, Anna Skoczeń, Kinga Kowalczuk on November 16th 2021 after watching 29 films in ETIUDA competition decided to award its diploma to:
SPIRITS AND ROCKS: AN AZOREAN MYTH
dir. Aylin Gökmen, prod. Universidade Lusófona / Színház- és Filmművészeti Egyetem / LUCA School of Arts, Switzerland
for
"For the minimal use of film language to present the depth of beliefs and fears of the community, for frames that create an image of the horror of nature without words, and for the mystical combination of people and nature, which, preceded by numerous observations, affect the imagination and make the viewer a part of the presented events."
PEOPLES CHOICE
SPACEBOY
dir. Veerle De Wilde, Koninklijke Academie voor Schone Kunsten van Gent, Belgium
HAEBERLI
dir. Moritz Mueller-Preisser, Hochschule für Fernsehen und Film München, Germany
ANIMA COMPETITION
JURY AWARD
The Jury of 28th IFF Etiuda&Anima: Géza M. Tóth (Chairman), Grzegorz Koncewicz, Chintis Lundgren, Julia Orlik on November 15th 2021, after seeing 54 competition films the Jury decided to award the prizes to the following films:
The Grand Prix of the Festival – the Golden Jabberwocky and 7000 PLN
AFFAIRS OF THE ART
dir. Joanna Quinn, Canada 2021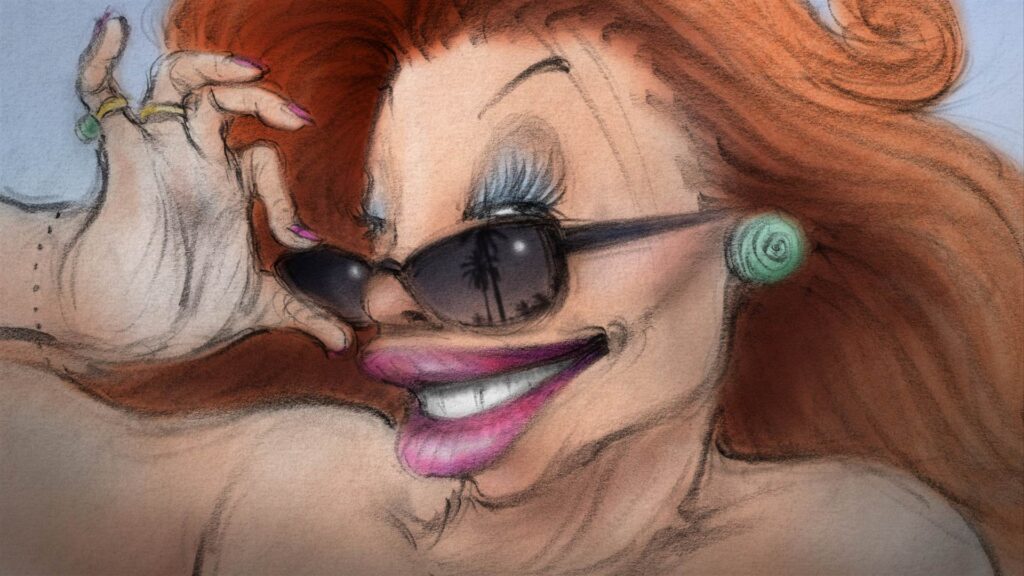 for
"Joanna Quinn in her film Affairs of the Art in a daring way told the story of the Beryl family. We follow the story of the main character's life and her relatives with a beauty that only animations can bring: perfect drawing, perfect movie language, brilliant script, well constructed characters. It is a story about how people's aspirations complement reality. Life does not always give us the possibility to fulfill them, and even can make aspirations an obsession. It turns out that if somebody has an artistic soul and a passion that never goes out, he will madly enjoy all the colors of life."
The Silver Jabberwocky
ORGIASTIC HYPER-PLASTIC
dir. Paul Bush, Denmark, UK 2020
for
"A formal language that is both playfully abstract and provocatively intelligible, in the best visual music tradition"
The Bronze Jabberwocky
THE STORK
dir. Lucija Mrzljak, Morten Tšinakov, Estonia 2020
"Through a playful portrayal of freedom, this film reminds us about the absurdity of life and the silliness of unconstrained desire. We enjoyed following the grotesque behaviour of the protagonist, who demonstrates an opposition to mediocre life patterns of a couple whose life he intervenes into. It makes us question our own established patterns and values, and invites the viewer to follow the protagonist beyond social and physical norms."
The Special Golden Jabberwocky and 3000 PLN for the best student etude go to
BUSLINE35A
dir. Elena Felici, Denmark 2021
"The film in an interesting way leads the narration, showing how easy it is for us to turn our eyes away and look for excuses in a moment which requires reaction. A clear manifestation of human inactivity in a situation which may later have influence on the whole life."
HONOURABLE MENTIONS
COFFIN
dir. Yuanqing Cai, Nathan Crabot, Houzhi Huang, Mikolaj Janiw, Mandimby Lebon, Théo Tran Ngoc, France 2020
for
"Realistically showing life in a claustrophobic environment and turning attention to a problem which is often faced by densely populated Asians cities. A visual presentation of people stripped of their private space, who, for lack of other possibilities, are forced to find themselves in the difficult conditions in which they live."
NOIR-SOLEIL
dir. Marie Larrivé, France 2021
for
"Taking us on a poetic journey that explores the relationships between generations of family members, some of which are long gone. This film enchanted us with its vibrant visuals and with subtle symbolical connections between a historical place, family affairs and nature."
JEAN
dir. Marion Auvin, France 2020
"Jean from its first shot introduces us to the story which we follow with interest and alternately with emotions of anger and sympathy until the very finale. Not only the ending is surprising, but also the fact how much drama, emotions and life can be shown via simple lines and colorful blurs. So many things can only be successfully realized at once in the art of animation."
PRINCE IN A PASTRY SHOP
dir. Katarzyna Agopsowicz, Poland 2020
"A lyrical story in an extremely well dramatised, lyrical animation, with a graphic world of independent illustrative value at every moment."
Special Jury Mention in the ANIMA 28th International competition The Etiuda&Anima 2021 Film Festival was awarded to Katarzyna Agopsowicz for the film "Prince in a Cake Shop". Simultaneously, the author for the same film received a cash prize in the amount of PLN 5,000, funded by Polish Filmmakers Association, for the best Polish film animated film presented at the festival.
ADDITIONAL AWARDS
Award of the Student Jury:
Witold Dudzic, Paulina Gandor, Zofia Tomalska On November 16th 2021, after seeing 54 competition films the Jury decided to award the prizes to the following film:
VADIM ON A WALK / VADIM NA PROGULKE
dir. Sasha Svirsky, Russia
PEOPLES CHOICE
AFFAIRS OF THE ART
dir. Joanna Quinn, Canada 2021