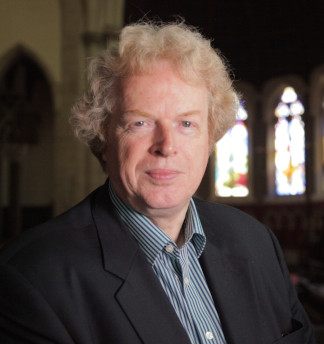 Chris Hunt is one of the UK's pre-eminent programme-makers. With over 50 awards to his name including four Emmys out of 7 nominations, he has built a distinguished career in film and television. In 2018 a retrospective series of 6 of his films was shown in movie theatres across the US.

Chris Hunt left Cambridge University in 1976 and immediately worked in film and television, joining the BBC in 1979, then LWT in 1985 where he produced and directed 'The South Bank Show'. UK television's highest-rated music and arts series. In 1988 he left to found Iambic Productions Ltd., which he built into a highly successful arts production company. In 1999 he also founded the quoted public company DCD Media, and he led it as Chief Executive as it grew into one of the top ten 'super-indies' in the UK until he decided to return to programme-making late in 2008. He has since founded Stanza Media Limited, specialising in high-end documentaries and performances.

Chris Hunt's music documentary credits are legion. He won a Bafta nomination and Emmy for 'Jose Carreras – A Life Story', and his 'Abba – The Winner Takes It All' was also Bafta-nominated as well as being the highest-rated music film in history in the UK, narrowly beating his own 'The Michael Jackson Story', which was still the highest rated single documentary of its year in Britain. Like nearly all his music films, these went on to be very popular worldwide. He has also produced 'Placido Domingo – My Greatest Roles', a major doc for BBC1, Arte, ZDF and others, 'Roy Orbison – The Big 'O', 'The Beatles in "Love"', 'Stuart Sutcliffe – The Lost Beatle', 'Abba – The Reunion', 'The Abba Years', 'Eric Clapton' (Emmy nominated), 'The Clapton Sessions', 'The Truth About Boy Bands', 'Maria Callas – Living and Dying for Art and Love' (multi award-winning), 'Joan Sutherland – Reluctant Prima Donna', 'Suzanne Vega', 'The Search for Robert Johnson', and about twenty more.

Among his other credits are the double Emmy-winning 'Elaine Stritch At Liberty' co-directed with Don Pennebaker; the Emmy-nominated 'King Lear', starring Ian McKellen, the Emmy-winning film of 'Oklahoma!' starring Hugh Jackman, 'The Merchant of Venice', 'Kiss Me, Kate', 'Romeo and Juliet', and concerts from Ronnie Scott's to the Royal Albert Hall, from the 75,000 capacity Principality Stadium to Beijing's National Indoor Arena.

Chris Hunt is one of only two British people currently elected to the Board of the International Academy of Television Arts and Sciences, and he was from 2007-2012 also President of the IMZ, the UNESCO-affiliated international trade association for music and media organizations, whose members include major broadcasters, distributors, and a few of the world's top producers. He is a fellow of the Royal Society of Arts.