Good morning! Thursday will be the third day of great events related to 26.Etiuda & Anima International Film Festival. Today we have prepared more films – to watch in three different locations! We hope that everyone will find something for themselves!
In the morning we invite the young audience to the Małopolska Garden of Art (MOS). At 10am and 12am films Lotte and the Lost Dragons (dir.Janno Põldma, Heiki Ernits) and Away (dir.Gints Zilbalodis) will be presented consecutively. Both screenings will take place in a Large Screening Room.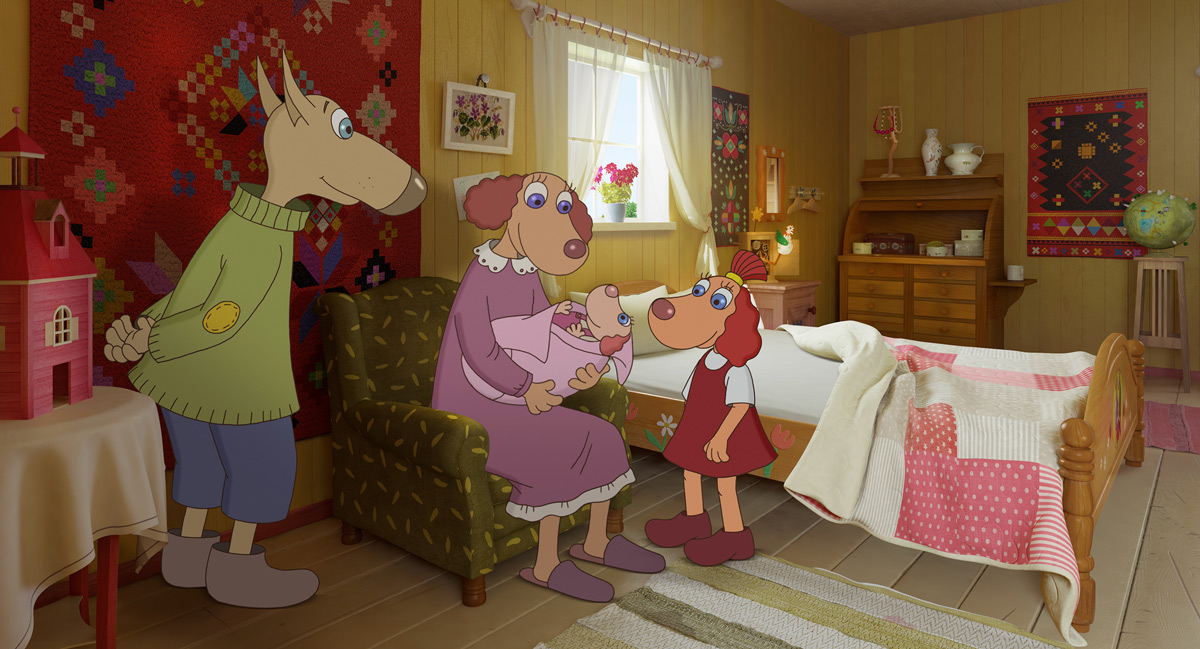 Still from animation "Lotte and the Lost Dragons" dir. Janno Põldma, Heiki Ernits
In the afternoon we will present another competition blocks. The III and IV projection of the ANIMA competition (4p.m. and 8:30p.m., Large Room) and the III and IV projection of the ETIUDA competition (3:30p.m. and 8p.m., Small Room) will take place. The second block of the 'Europe in animation' cycle will be held in Large Screening Room at 2p.m. Cinanima International Animated Film Festival in Espinho will present a selection of the most interesting Portuguese animated films from recent years.
Beside all that, in the morning we invite for the repetitions of the screenings of ETIUDA competition.
At 6:30p.m. in the Large Room as part of the "Self-Portraits of Animation Autors" there will be a meeting with this year's special guest, Igor Kovalyov, co-founder of the legendary Pilot School of Animation studio in Moscow. His short films Andrei Svislotski, Hen, His Wife, Bird in the Window, Flying Nansen, Milch and Before Love have received many awards and recognition – four of them you will be able to see today!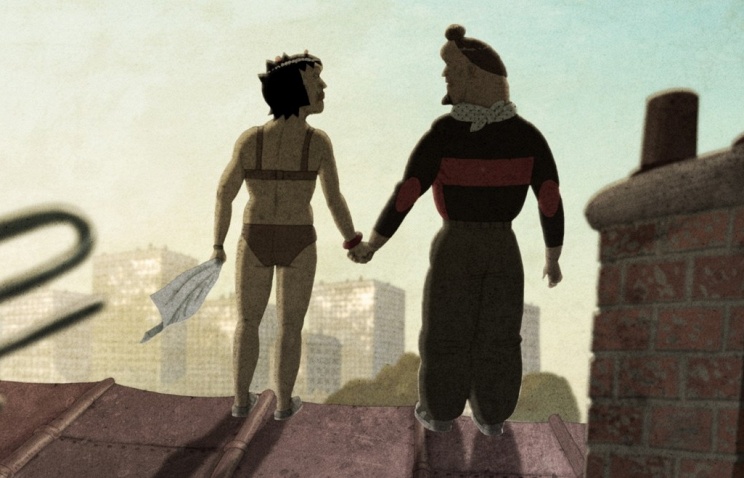 Still from animation "Before Love" dir.: Igor Kovalyov
At 2p.m. in the Small Room there will be a discussion about animated series and the toy industry led by Konrad Sierzputowski. At 5:45p.m. we invite you to the screening of Varda according to Agnès (dir. Agnès Varda) from the "Farewell" cycle. The film is the last work of a recently deceased artist who combined in her work social commitment, feminist message and a passion for formal experiments.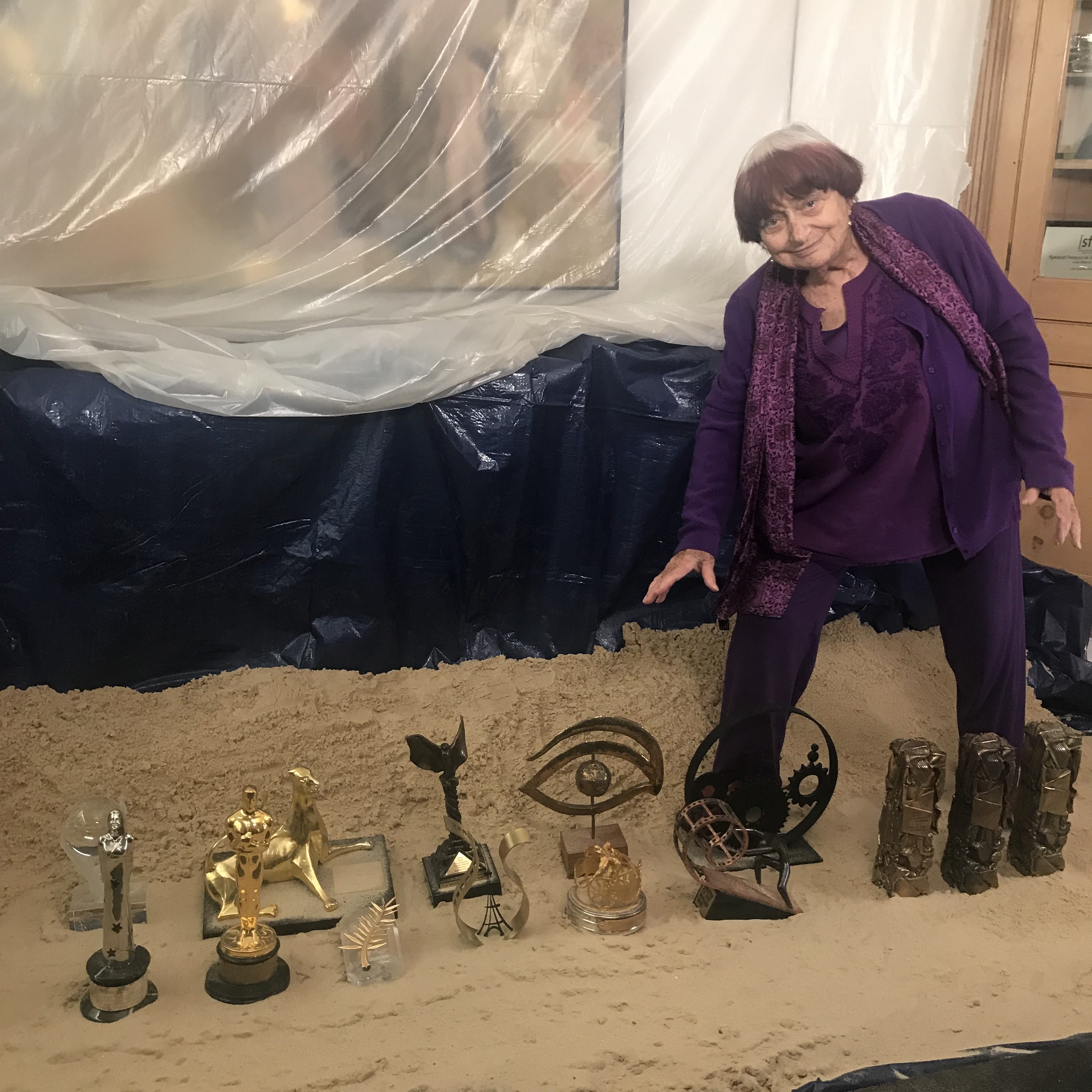 Agnès Varda
We continue meetings from the "Between the Media" cycle at the Jan Matejko Academy of Fine Arts. Today we propose the movie Symphony of the Ursus Factory (dir. Jaśmina Wójcik ) which starts at 5p.m.
Studio Club, located on Witolda Budryka 4 will host some of the festival events. At 6p.m. animated etudes by students of the Academy of Fine Arts in Krakow and jazz variations of Tymon Tymański will be presented. In this project Tymański returns to string bass and chamber jazz, which was his fascination when he performed with a cult band Miłość. In those sonoristic instrumental explorations he is accompanied by well-known musicians of the Tri-City jazz scene: saxophonist Ireneusz Wojtczak, guitarist Marcin Gałązka, pianist Michał Wandzilak and drummer Jacek Prościński. At 7p.m. the film You Are God by Leszek Dawid will be shown. After that we invite you to a meeting with the director and cinematographer Łukasz Gutt. We will talk about the shooting of Broad Peak, realized at an altitude of 5600 m above sea level.
See you there!