"Self-Portraits of Animation Authors" are among the most anticipated events of each of the Festival's editions. In these interactive performances, artists meet the audience, talk about their work and reveal the secrets of their techniques. Guests of the 25th jubilee edition are: Dutchman Paul Driessen, Estonian Űlo Pikkov and Canadian Steven Woloshen.
 
Paul Driessen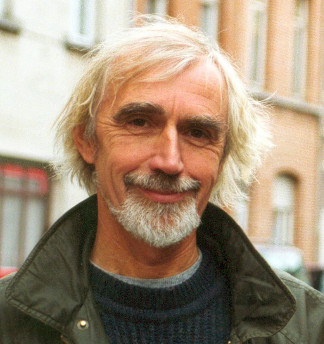 Paul Driessen is a Dutch film director, animator and writer. In the 1960s, having completed his studies in graphic design and illustration at the Academy of Arts in Utrecht, Driessen began animating commercials for TV in the Netherlands. Soon George Dunning, in search for talent, hired him as an animator for his full-length animated film "Yellow Submarine" (1968), featuring The Beatles' music. He also helped Driessen emigrate to Canada, where the latter became a member of the National Film Board of Canada in 1972. In the 1980s Driessen taught animation at the University of Kassel, Germany, after Jan Lenica.
Paul Driessen is an author of 28 animated shorts, which have won him over 50 prestigious awards all over the world. He received, among other distinctions, an Oscar nomination for the short film "3 Misses" (2000), a Silver Bear at the festival in Berlin for the film "On Land, at Sea and in the Air" (1981), as well as Lifetime Achievement Awards at both Ottawa and Zagreb animation festivals, and, last but not least, the Special Golden Dinosaur for an outstanding artist and teacher at Etiuda&Anima 2005.
Űlo Pikkov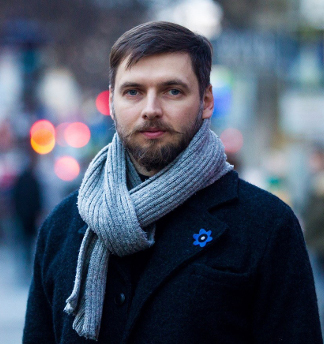 Ülo Pikkov is an Estonian filmmaker, producer, film expert and university lecturer. He studied animation at the Arts Academy in Turku, Finland. As a student, he participated in the 2nd edition of the International Animated Film Workshops in Kraków. Since 1996 he has made several award-winning animated films, such as: "Cappuccino" (1996), "Bermuda" (1998, awarded the Silver Dinosaur at Etiuda 1998, among others), "Frank and Wendy" (2003-2005) and "Body Memory" (2011). He has authored numerous articles about film, as well as a publication "Animasophy. Theoretical Writings on the Animated Film" (2010). He has also written books for both children and adults.
In 2005 Ülo Pikkov graduated from the Institute of Law at the Tartu University, where he focused on the media and copyright law. For 10 years he was a teacher at the Faculty of Animation of the Estonian Academy of Arts, where he supported new talents at the Estonian animation scene. He defended his PhD dissertation entitled "Anti-Animation: Textures of Eastern European Animated Film" in 2018. He works as a manager and producer for documentaries and animated films at the Silmviburlane film studio.
Steven Woloshen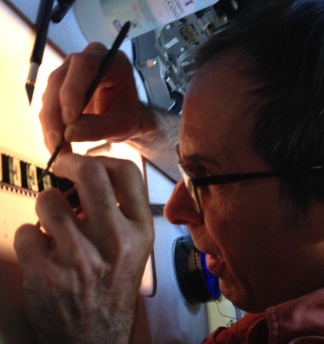 Steven Woloshen is a Canadian film animator, pioneer of drawn-on-film animation. Woloshen first attended Vanier College, where he worked with Super-8 film and video, then specialized in 16 mm independent film techniques at Concordia University in Montreal. He has worked in camera-less animation since 1982. In 1999 he started working exclusively with a 35mm tape. During his 30 years of career as an animator Woloshen has made over 50 films, which have been awarded at festivals worldwide. He is also an author of several art installations for museums and galleries.
Twice nominated to the Canadian Governor General's Award, he has received numerous creation and research grants. He has also been presented with a René Jodoin Award lifetime achievement award (2016) as well as a 2015 Wiesbaden Lifetime Award. He is also a teacher, conservation technician at the National Film Board of Canada and author of two books: "Recipes for Reconstruction: "The Cookbook for the Frugal Filmmaker" (2010) and "Scratch, Crackle & Pop! A Whole Grains Approach to Making Films without a Camera" (2015). Under his own banner, Scratchatopia, Woloshen has hosted solo retrospectives and taught handmade filmmaking techniques at workshops and master classes in Argentina, Morocco, USA, Slovenia, Australia, France, Great Britain, Greece, Portugal, Spain, Slovakia, Poland, Mexico, Hungary as well as across Canada.