Luigi Ughetto and his brothers let behind them there Ughettera village, the Ughetto land's in there native country of Piémont, to discover « La Merica », this amazing country where the dollars grow up on trees… With dreams of America, it's in Provence in France that Luigi will drop off his bundle. With his hands which couldn't able to exploit a land which doesn't want to give, he will build our roads, bridges and harbours.
Luigi, was my grandfather, a man with a novelistic fate who stood up two wars, the misery and the fascism, before to fall in love to Cesira and start a family who grew up in the shade of The Tour de France and Yvette Horner accordion.
But his story, if it's singular, it's also the same as thousand of italian's, who have left there homeland to settle down in France, in Swiss, in Belgium. And everywhere else.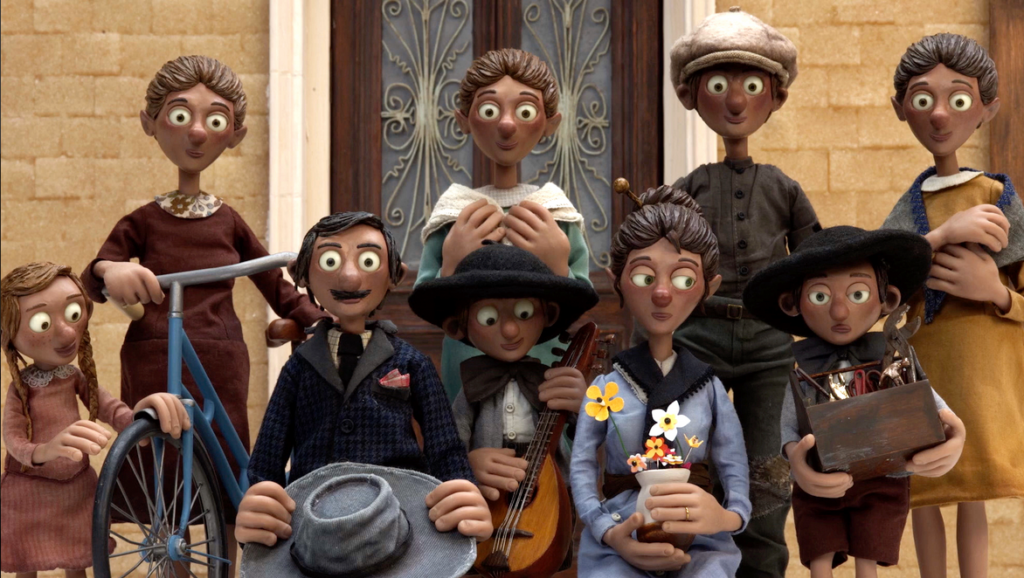 No Dogs or Italians Allowed / Zakaz wstępu dla psów i Włochów / Interdit aux chiens et aux Italiens
Directed by: Alain Ughetto
Country: Italy, France, Belgium, Portugal, Switzerland
Year: 2022
Running time: 70 min.
Top awards: Annecy's 2022 Official Competition - Jury Award and Gan Foundation Award, European Animated Feature Film 2022

WHERE / WHEN
25th November (Saturday) - 1 PM
Małopolska Garden of Arts - Large Screening Room
Alain Ughetto
Born in France. He is a seasoned animator and documentary filmmaker. LA BOULE (1984) premiered in Cannes and won France's César Award for Best Short Animation Film. JASMINE (2013) won the European Film Award for Best Animated Feature Film. His feature-length anidoc NO DOGS OR ITALIANS ALLOWED (2022) screened in competition in Annecy, won the 2022 European Film Awards for the best animated feature.