This year's edition of the International Film Festival Etiuda&Anima is taking place on 19-24 November in Krakow. November favours the reflection upon evanescence and death and that is why the program of the 26th edition of the festival comprises a unique cycle titled "Farewells".
 The 26th Etiuda&Anima does not include screenings of short and feature animated films only. This year's program comprises an in memoriam cycle "Farewells", too, which is dedicated to outstanding filmmakers who passed away last year. The cycle will present screenings of documentary films on the creative output of Agnes Varda (Varda by Agnès, 2019, dir. Agnes Varda), Bernardo Bertolucci (Bertolucci: No End Travelling, 2019, dir. Mario Sesti) and Franco Zeffirelli (Franco Zeffirelli – Directing from Life, 2017, dir. Chris Hunt).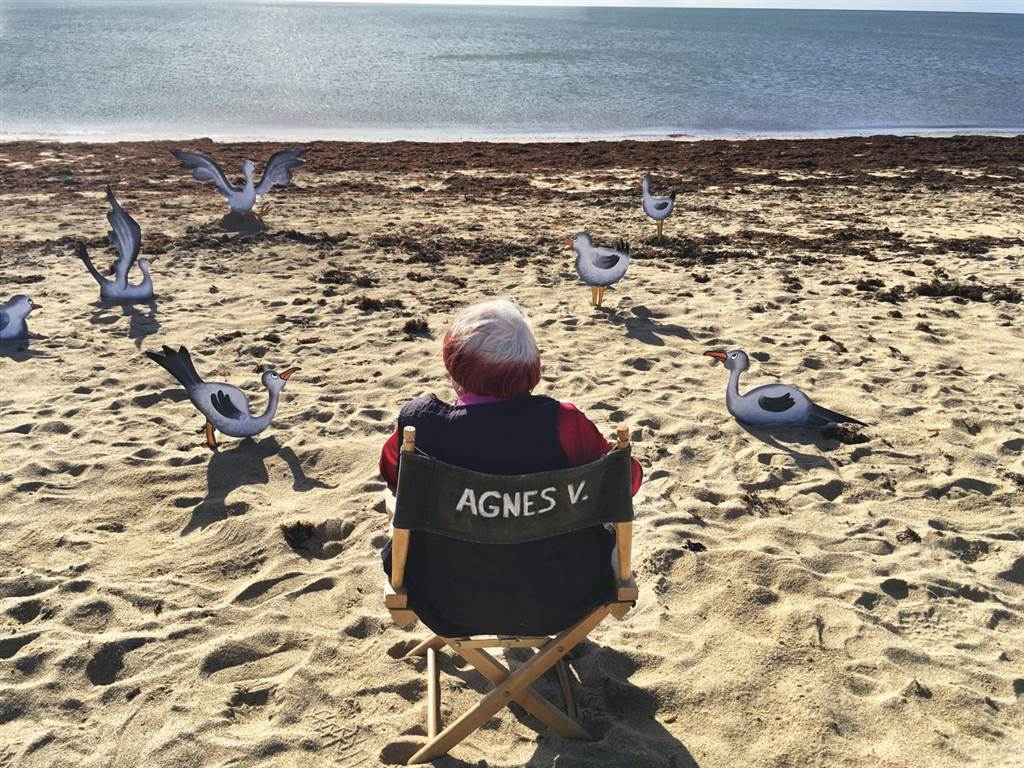 Still from the movie "Varda by Agnès"
The premiere of, as it eventually turned out, farewell work titled
Varda by Agnès
took place in February 2019 at the international film festival in Berlin, a month before the death of the French artist. Varda treats the film, devised as a kind of visual autobiography, also as a documentation of her diverse activities. The artist linked to the French nouvelle vague always underlined that she was a photographer, director and performer all at once. With a sense of humour typical of her and not getting into unnecessary sentimentalism, a 90-year old Varda invites the viewers to a unique masterclass. She combines a journey through her artistic output with fragments of films, stage plays and gallery exhibitions, as well as interviews with actors and co-workers and her own commentaries.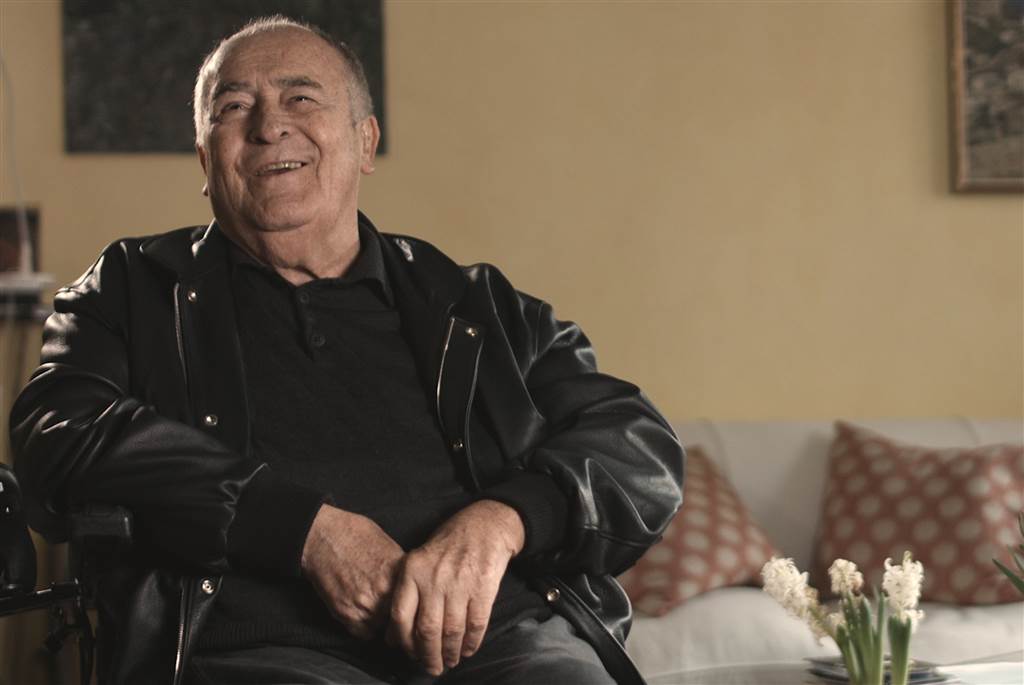 Still from the movie "Bertolucci: No End Travelling"
Last year the world bid farewell to Bernardo Bertolucci, a master of Italian cinema. The author of a documentary
Bertolucci: No End Travelling
– Mario Sesti, a film critic and journalist, met with Bertolucci a number of times throughout a period of thirty years. Their discussions were published in "L'espresso", and recorded interviews were included in DVD editions of films
The Sheltering Sky
and
The Dreamers
. A documentary
No End Travelling
, which had its premiere during this year`s Cannes festival, presents the last interview Sesti made with Bertolucci. It took place short before the director`s death, and it became a symbolic farewell to him. The Italian filmmaker brings back his nostalgic memories of the most important moments in his film career. He tells about the initial successes among the international critics, the collaboration with Marlon Brando, who played the main character in the controversial
The Last Tango in Paris
(1972), as well as the night of the Oscar gala when his The Last Emperor received the award for the best film (1987).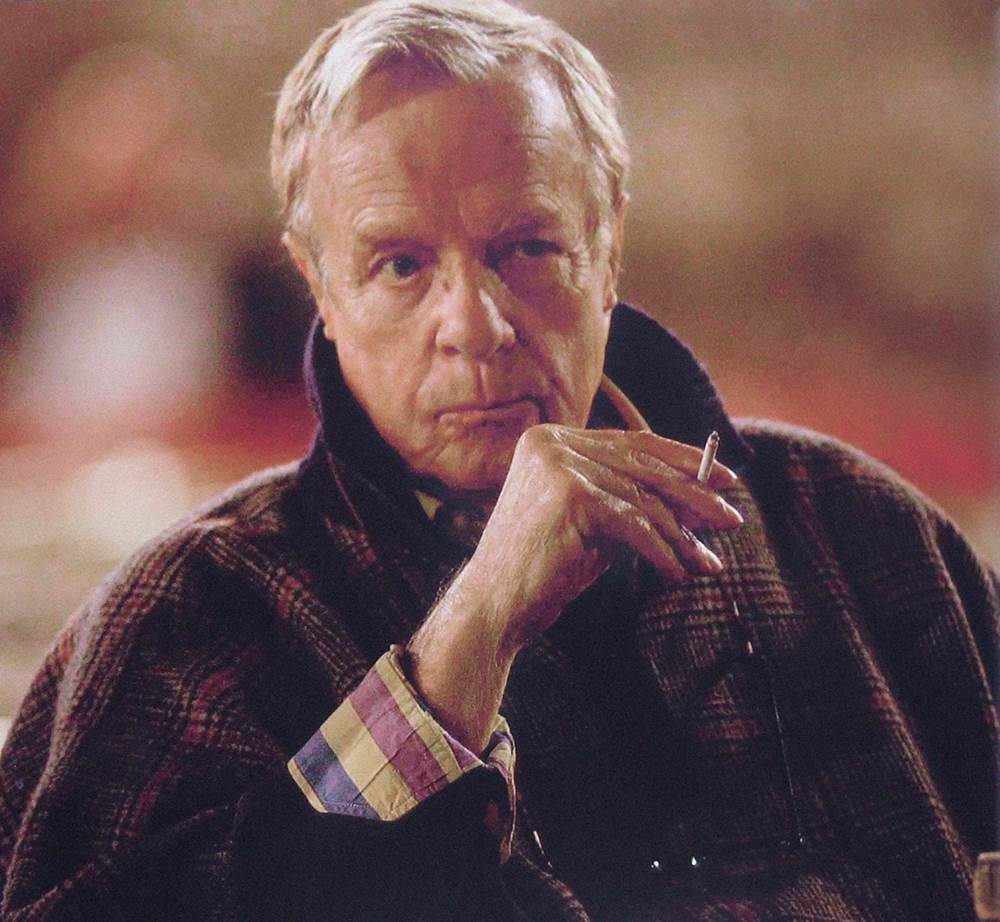 Still from the movie "Franco Zeffirelli – Directing from Life"
Franco Zeffirelli – Directing from Life
, on the other hand, is an engaging documentary by a British author of television programs Chris Hunt. It is also a film epitaph to another filmmaker from sunny Italy, Franco Zeffirelli and a story of his life, art and inspirations. The Italian director, who died on 15 July, 2019, at the age of 96, became famous mostly for his film adaptations of William Shakespeare's plays such as
The Taming of the Shrew
(1967),
Romeo and Juliet
(1968),
Othello
(1986) or
Hamlet
(1990), as well as legendary operas including
La Traviata, Don Giovanni, Carmen, Pagliacci
.  Two years before Zeffirelli's death, Hunt visited the director's house in Rome, where he made numerous interviews with him and such personalities from the world of cinema, theatre and opera who collaborated with him as Placido Domingo, Robert Powell and Judi Dench. The documentary, which was additionally enriched with fragments of interviews, operas, films and stage plays of the Italian artist, portrays a true Reneissance man.