Autumn has begun, which means that Etiuda&Anima is drawing near. In order to make your waiting time more pleasant, we would like to present to you our new promotional spot, created exclusively for the 25th anniversary of the event. Its authors are Kaja Renkas and Iwona Pomianowska. The video, created on the basis of a poster by Kaja Renkas, draws inspiration from "Renaissance", a 1964 animated film by Walerian Borowczyk. 

Official Poster of the 25th International Film Festival Etiuda & Anima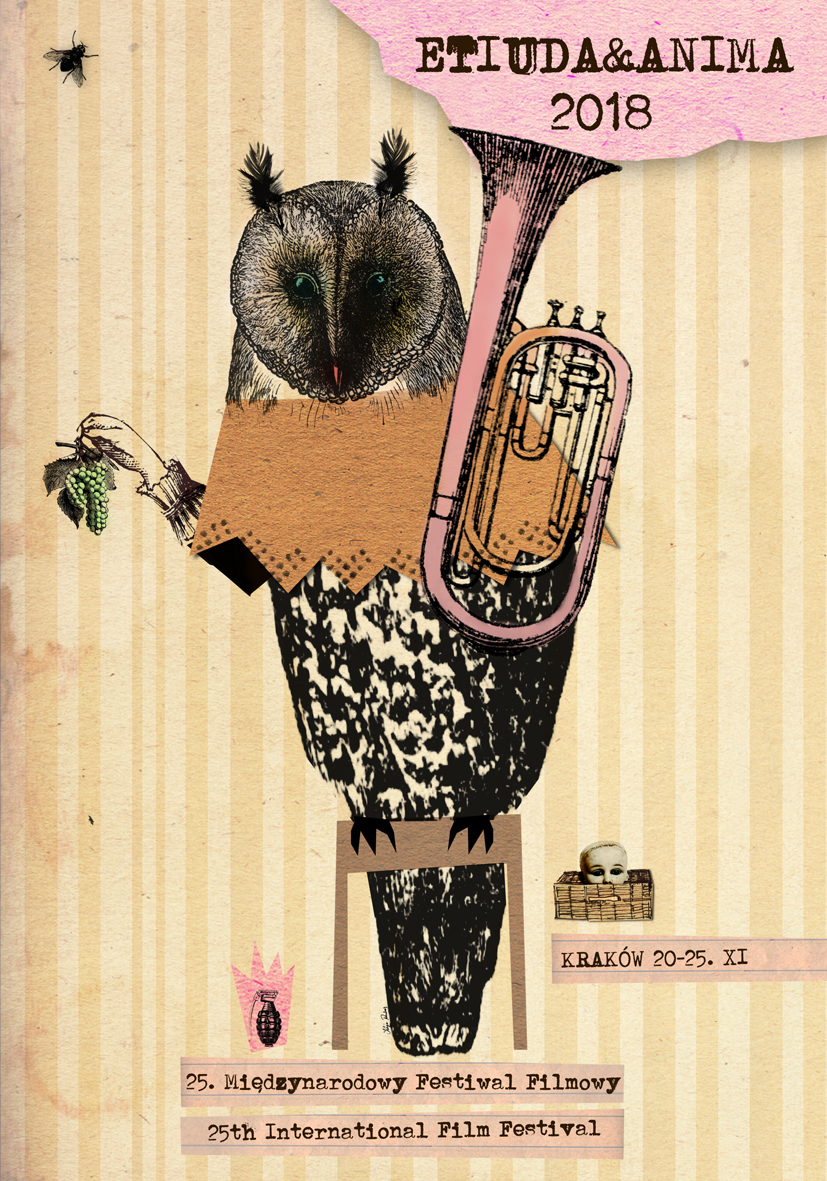 The promo spot for Etiuda&Anima 2018:

About the authors:
Kaja Renkas – a graduate in Graphic Arts at the Academy of Fine Arts in Katowice. She has graduated with honours at Prof. Waldemar Węgrzyn's workshop in 2004. Since 2011 she has been employed at the Institute of Fine Arts of the University of Silesia, Cieszyn branch, where she defended her doctoral thesis in 2010. She's taken part in the most important international poster events, notably in Warsaw, Bolivia, Teheran, Lahti, Toyama and Moscow. She has received numerous awards and honourable mentions; her works are featured in various museum and private collections. Apart from having taken part in multiple joint exhibitions all over the world, she has also had individual exhibitions, both in Poland and abroad.
Iwona Pomianowska – designer (specializing in motion and information design), film director, psychologist and lecturer at the University of Warsaw, the Lodz Film School and the University of Silesia, at the faculty of Video Games and Virtual Space Design. She is also a member of the advisory board of Museum Leuven and a researcher combining the disciplines of cognitive psychology and media design on both theoretical and practical level (she has completed her PhD in psychology at the Trinity College Dublin and obtained the title of Master of Fine Arts and Information Design at LUCA School of Arts in Brussels).
For anyone interested in learning the inspiration behind the poster and the spot video for the 25th International Film Festival Etiuda&Anima, here's the link to the animated film "Renaissance" by Walerian Borowczyk ("Renaissance", 1964, France, 10 min):