22nd November (Thursday)
Małopolska Garden of Art
Rajska 12
Small Screening Room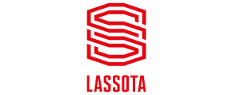 1 p.m.
From an etude to a feature, or about a film debut – legal workshops
Led by: Attorney Marcin Lassota from Kancelaria Lassota sp. j.
free entrance
The aim of the meeting is organizing legal issues relevant to individual stages of feature film production from the perspective of artists having their debuts in the field. Which contracts are connected with artistic input into the audio-visual work as a whole? Who from the film crew members performs specific work, and who – an order? What can the way to settle with filmmakers look like? What should one be cautious about when signing a contract with a film distributor? Which provisions are worth including in specific contracts? What should co-production agreements regulate? The meeting will be led by a lawyer specializing in film production, working on everyday basis with film producers on the production of features and documentaries as well as on their distribution.
22nd November (Thursday)
Małopolska Garden of Art
Rajska 12
Small Screening Room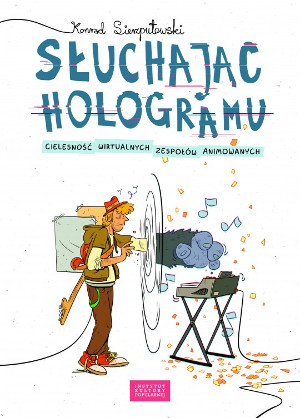 2.30 p.m.
Listening to a hologram
Led by: Konrad Sierzputowski
free entrance
Virtual music bands are phenomena difficult to unequivocally define and therefore hard to grasp. They are bands and artists who do not exist in reality. They include both fictitious groups described in literature, music bands appearing in films and TV series, characters from music games as well as animated groups. Observing changes within this field, starting from Gorillaz band to the success of a Japanese pop star – Hatsune Miku or resurrection of Michael Jackson as a hologram, one should pose a question – is a body of a musician still needed? And what does listening to holograms means for us?
23rd November (Friday)
Małopolska Garden of Art
Rajska 12
Small Screening Room
11 a.m.
The Art of Pitching, or How To Effectively and Impressively Present Your Project
Led by: Anna Szczerbińska
free entrance
How to make a co-producer, investor, partner from the film industry or any other industry… fall in love with your idea? What is the role of a perfect presentation, or your body language and good communication? How to prepare yourself for it all? Public appearances, presentations, pitches are becoming almost everyday business reality (also in the film world). And yet many of us still find them challenging. When making public appearances we often make a lot of mistakes – we talk in a complicated, chaotic and bland manner, often trying too hard to be funny or to use unnecessary jargon. The final effect is cheap, and although our ideas may be the best ever, no one pays attention to what we have to say. Nobody wants to be remembered as the one who "was unbearably boring and confusing". The aim is to make our audience listen to us, understand (SIC!) and remember us. Easier said than done, right? We are going to discuss the ways to work upon the structure of our presentations and to prepare oneself, which mistakes to avoid and what kind of training is the best to help us to "seduce" our listeners.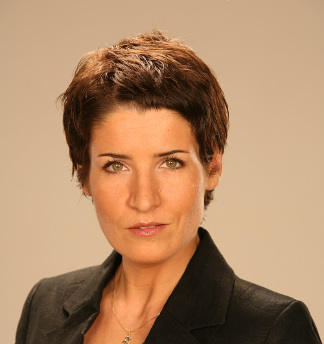 Anna B. Szczerbińska
A graduate of the Acting Department of the Theatre Academy in Warsaw and School of Pantomime and Dance in Katowice, as well as the post-graduate studies at the Reportage and Documentary School at Collegium Civitas, post-graduate Faculty of Film and TV Production in Warsaw Film School and Coaching Study at Lazarski University. She talks a lot in general – at present also as a PR & Communication Manager in Heliograf company, she often talks about the manner of talking, but above all, she listens. Since 2012 along with her acting and PR activities, she has also been working as a coach and trainer – she teaches mostly how to work with one's voice and body, interpretation techniques, motivational methods and public speaking. She deals with interpersonal communication, self-presentation, public appearances, working with stress, relaxation techniques, motivating oneself and others, creativity, time management, customer service, dress code, savoir-vivre and business etiquette. She develops her own training programs on public appearances, interpersonal communication and motivation. She delivers training and coaching courses for leaders and managers on how to reinforce the message conveyed during public appearances and trainings in communication, rhetoric and voice techniques. At the moment she delivers the following training courses: "Training your voice and speech – practical training", "Preparing oneself for public appearances", "Stress management and relaxation techniques", "Bamboo effect – working on your personal development", "Wake up your confidence and achieve your targets", "BUSINESS & PRESTIGE for Public Administration".
23rd November (Friday)
Małopolska Garden of Art
Rajska 12
Small Screening Room
1 p.m.
Workshops: Papaya Young Directors. From the idea to the film and the set of competition films Papaya Young Directors
Led by: Kacper Sawicki Executive Producer Papaya Films
Special Guests: finalists of the competition and representative of the sponsor supporting the ideas of Papaya Young Directors
free entrance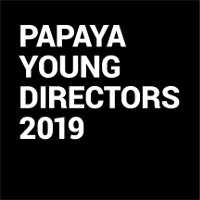 Papaya Young Directors is the only competition for young directors of that kind in Europe. It has been fulfilling its educational mission and successfully introducing young creators into the film and advertising industry for the past five editions. Its laureates have been receiving numerous awards at prestigious industry festivals: SHOTS Awards and Cannes Lions. Taking part in the competition makes it possible to turn one's passion into profession and creates opportunities to learn from the best. During the meeting you will see a set of the best films made during the five editions of the competition. After the screening we invite you for the workshops "Papaya Young Directors. From the idea to the film" with the directors of the awarded works: Iwona Bielecka, Tessa Moult-Milewska, Aurelia Frydrych-Zdanowska and Paweł Zdanowski. The meeting will be led by Kacper Sawicki – Executive Producer of Papaya Films Production Company and the initiator of the initiative. The workshops with special participation of the sponsor supporting young talents of Papaya Young Directors.
23rd November (Friday)
Małopolska Garden of Art
Rajska 12
Small Screening Room
3 p.m.
Information on activities of Adam Mickiewicz Institute
Led by: Grzegorz Skorupski
free entrance
What does the Adam Mickiewicz Institute (IAM) do, what structure and strategy it has for the coming years, and what Adam Mickiewicz and Jim Morrison have in common - these are some of the issues that will be raised during the presentation.
24th November (Saturday)
The Feliks Jasieński Szołayski House – a branch of the National Museum in Krakow
Plac Szczepański 9
10 a.m. - 4 p.m.
Abstract animation workshops
Led by: Steven Woloshen
free entrance
Number of places for workshops is limited. Registration: warsztaty@etiudaandanima.pl
If you want to create like a painter and a filmmaker, here's a great opportunity to make your own 35mm animated or experimental film without a camera and without processing film. Both Norman McLaren and Len Lye explored this technique in the 1930s and almost 80 years later, it still continuously surprises audiences. In this workshop led by Steven Woloshen, we will explore the multiple techniques of camera-less filmmaking and discover new ones along the way. Participants are encouraged to choose materials and tools that work effectively, then scratch, paint and collage directly on to the surface of clear leader, black leader or previously shot material. We also look at popular methods of synchronizing soundtracks and digitizing hand-made films, too.
Steven Woloshen
- If, despite everything, one would like to find a common platform for the guests at our this year's "Self-portraits", it will ultimately be philosophy. It must be so, as the third author, a Canadian, whose work we discovered with his film 1000 plateus during the 21st Etiuda&Anima festival in 2014, creates abstract animation with special focus on non-camera technique. What does it mean? Firstly, one needs to realize that nothing like abstract feature film or document really exists. Abstract film is always an animated film, whereas abstract thinking is first of all the domain of philosophy (next to mathematics, of course). Woloshen is not, of course, the first, who experiments in this field; his predecessors included German authors from the silent film period (among others Oscar Fischinger, Walter Ruttman, Hans Richter), later Len Lye and Norman McLaren, and, finally, such great artists as Caroline Leaf. And like in the cases of many of them, the essence of his exploration is bridging the gap between music in his films (especially jazz) and image. It is a relatively easy task providing one has got a computer at his disposal; however, it constitutes a serious challenge on the truly artistic level, which is proven in Woloshen's animated shorts. It is easy to predict in this situation that both, his "Self-portrait" and his workshops, which he intends to run at the festival, will attract considerable interest.
25th November (Sunday)
The Feliks Jasieński Szołayski House – a branch of the National Museum in Krakow
Plac Szczepański 9
10 a.m. - 1 p.m. (Group of children of 5-6 years)
2 p.m. - 5 p.m. (Group of children of 7-8 years)
Stop motion animation workshops for children – Meetings with Babsy
Led by: Anna Oparowska - Grupa Smacznego
free entrance
Number of places for workshops is limited. Registration: warsztaty@etiudaandanima.pl
Who is Babsy? She is a small but high-spirited girl. She was created by Zofia Stanecka and drawn by Marianna Oklejak. Babsy is not always well-behaved and sometimes she does not know what the right thing to say is, but it is hard not to like her. She could not be more real. It was in Grupa Smacznego, where I work, where her animated life began. Children participating in workshops will have an opportunity to spend some time with Babsy but above all they will get to know something more about the process of film animation and how easy it is to become an animator or director. Making an animated film is a great adventure whose finale brings pride and a lot of satisfaction to its small creators. Thanks to it they get to know the way to animate something which was motionless before. I really hope this will inspire them for many years. I invite all children who like challenges and are interested in various "things". I will be more than happy to share with them everything I know about this subject.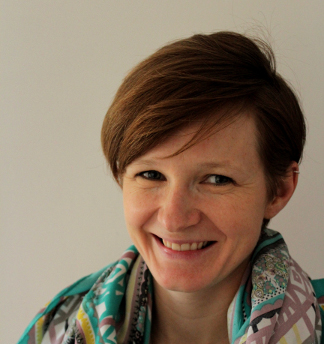 Anna Oparkowka
– – born in 1985 in Bydgoszcz. She is an illustrator, storyboard artist and animator. She graduated from the High School of Fine Arts in Bydgoszcz and the Faculty of Graphic Arts at the Academy of Fine Arts in Gdańsk. Since 2010 she has been collaborating with Grupa Smacznego animation studio where she mainly works on animated series for children such as Babsy or Mami Fatale. In 2017 Grupa Smacznego and Polish Film Institute co-produced Oparkowska's debut animation titled Bernard which was selected for ANIMA.PL 2018 competition. Starting from 2016 she has been collaborating with "MUF" collective from the European Solidarity Centre, where she runs stop-motion animation workshops for both children and adults, particularly from underprivileged social groups, as part of the film section of "All About Freedom Festival".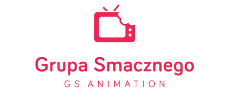 Grupa Smacznego
animation studio, founded by three friends: Robert Jaszczurowski, Łukasz Kacprowicz and Marcin Wasilewski, has been operating already for the past 14 years. It has produced, among others, animated series Harry and Toto for BBC, Mami Fatale, shown at TVP ABC and JimJam channels (Poland), PakaPaka (Argentina), YLE (Finland), as well as Babsy, an adaptation of a bestselling series of books with the same title. Babsy premiered in cinemas in spring this year and attracted the audience of 40 thousand in just a month, which made it a box-office hit among animated series shown in cinemas. A short film titled Lost Senses by Grupa Smacznego won, among others, the Jury Award of SIGGRAPH festival in the USA (2013). In May 2016 Grupa Smacznego became the first Central and Eastern European official training center of Toon Boom Harmony – a program for the production of professional animated films. GS Animation is also experienced in production of commercials (including Reserved, Kasa Stefczyka and the City of Gdańsk, as well as TV commercials for Nju Mobile).