Silmadeta Jahimees. Handi Lugu / Bezoki myśliwy. Historia Chanty / The Eyeless Hunter. A Khanty Story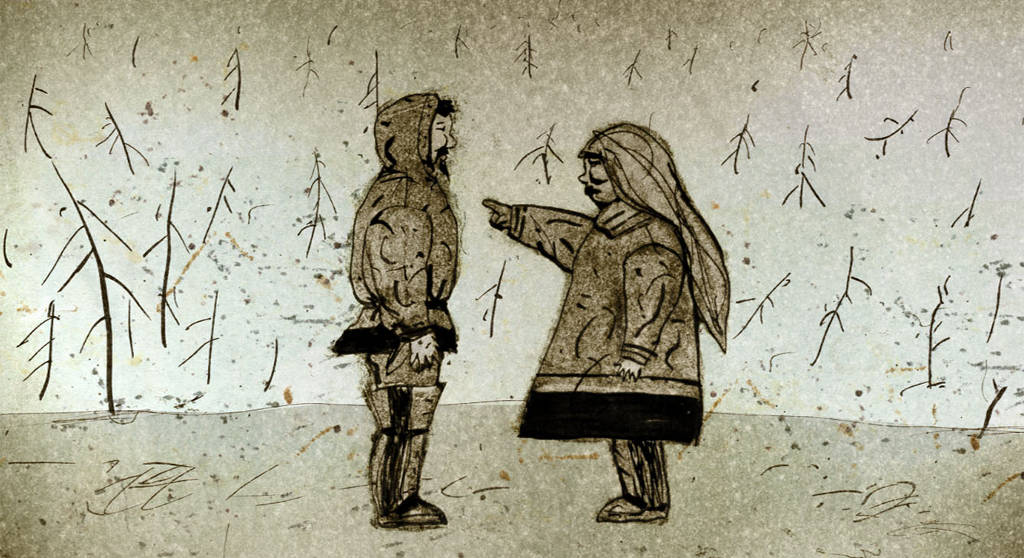 Description:
A Khanty man went hunting but did not bring home any catch. A wife stealthily followed her husband into the forest.
Director: Priit Pärn and Olga Pärn
Script: Priit Pärn and Olga Pärn
Music: Timofei Ketšemov
Production: Eesti Joonisfilm
Country: Estonia
Year: 2016
Running time: 3:48
No.: A20180024
---

CEVA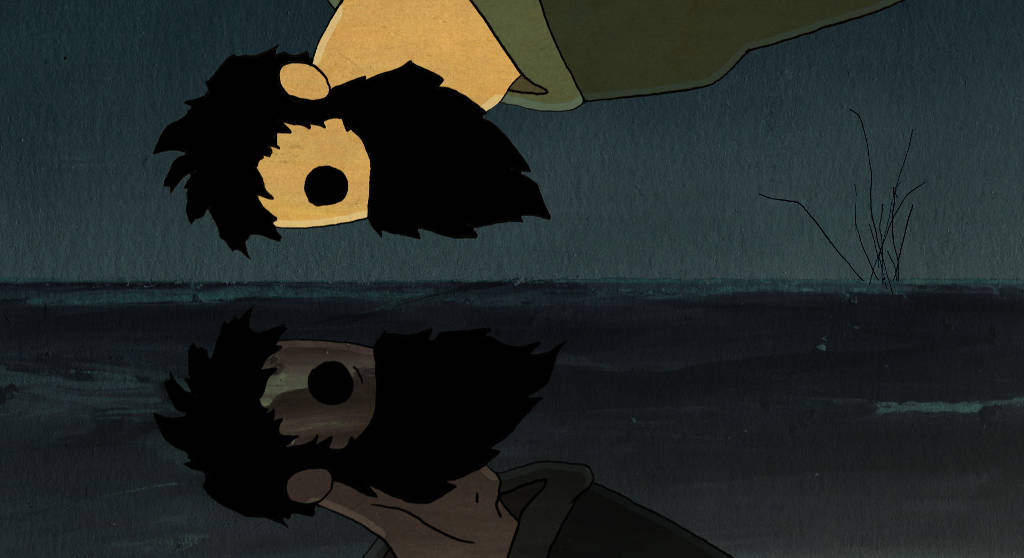 Description:
Everything avoidable during one's lifetime might later become the building blocks of the afterlife. Here, fears have to be faced and journeys to be taken alongside one's shadow.
Director: Paul Mureșan
Script: Paul Mureșan and Cristian Pascariu
Music: Milos Orson Stedro
Production: Safe Frame
Country: Rumunia/Romania
Year: 2018
Running time: 8:46
No.: A20181502
---

Pro Babu, kotora… / O kobiecie, która chciała odlecieć / About a Woman Who Wanted To Fly Away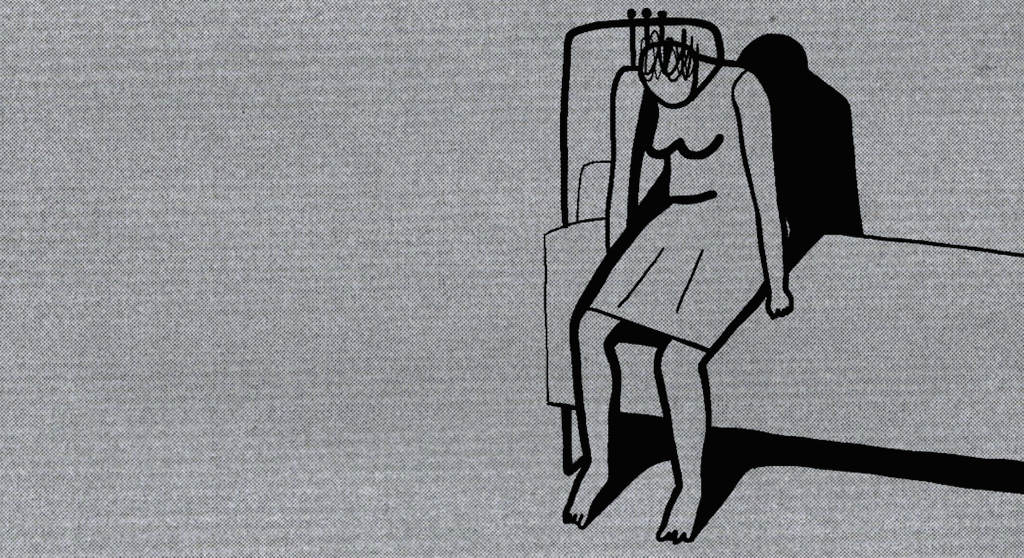 Description:
A tale about the ideas of transhumanism that spring up out of the peculiar Russian soil.
Director: Sasha Svirsky
Script: Sasha Svirsky
Music: Alexey Zelensky
Production: Alexander Gerasimov
Country: Rosja/Russia
Year: 2018
Running time: 7:44
No.: A20181547
---

Animal Behaviour / Zwierzęce zachowanie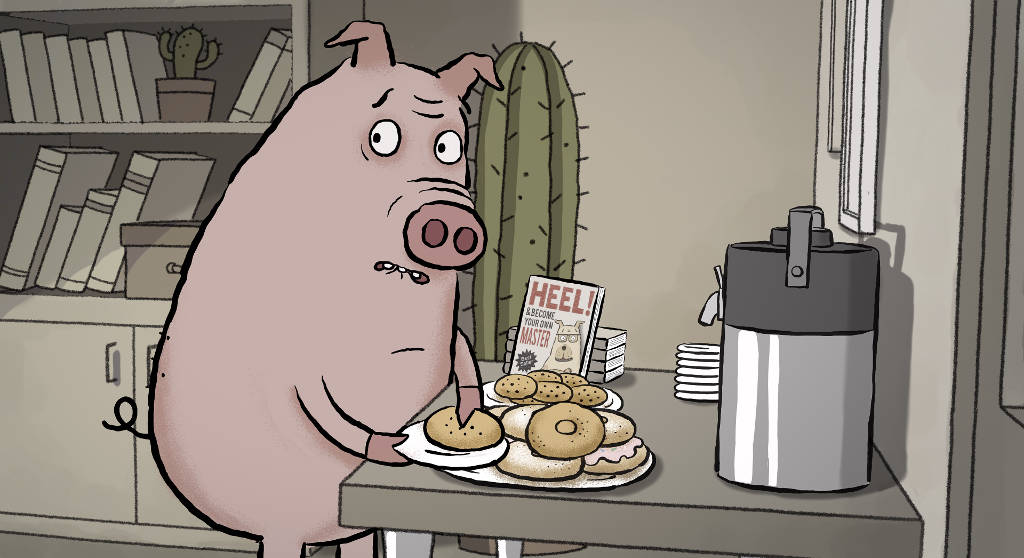 Description:
Dealing with what comes naturally isn't easy, especially for animals.
Director: Alison Snowden and David Fine
Script: Alison Snowden and David Fine
Music: Judith Gruber-Stitzer
Production: NFB
Country: Kanada/Canada
Year: 2017
Running time: 14:00
No.: A20180099
---

Monologue with Lynsey Addario / Monolog Lynsey Addario
Description:
Lynsey Addario is a Pulitzer Prize-winning photojournalist and author. She is known for the sensitive way in which she approaches some of the most challenging human experiences: war, strife, and dispossession. What does the world look like to an award-winning photojournalist? It turns out that getting behind the camera can be even more nerve-wracking as a veteran image-maker than a neophyte.
Director: Sashko Danylenko
Sound: Sashko Danylenko
Production: Topic
Country: USA
Year: 2017
Running time: 2:30
No.: A20181204
---

The Northeast Kingdom / Północno-wschodnie królestwo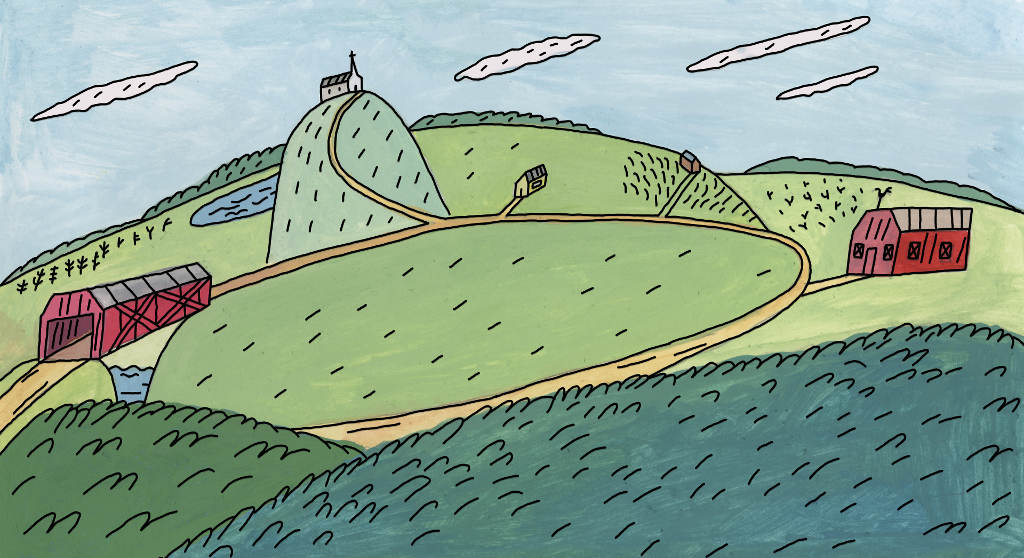 Description:
A small tight knit New England community is shaken by the arrival of a newcomer. Meanwhile, a mystical creature quietly affects the lives of the locals.
Director: Alan Jennings
Script: Alan Jennings
Music: Diego Gaeta
Production: California Institute of the Arts
Country: USA
Year: 2017
Running time: 7:49
No.: A20180003
Student film
---

Bloem? / Odnaleziony kwiat! / Flower Found!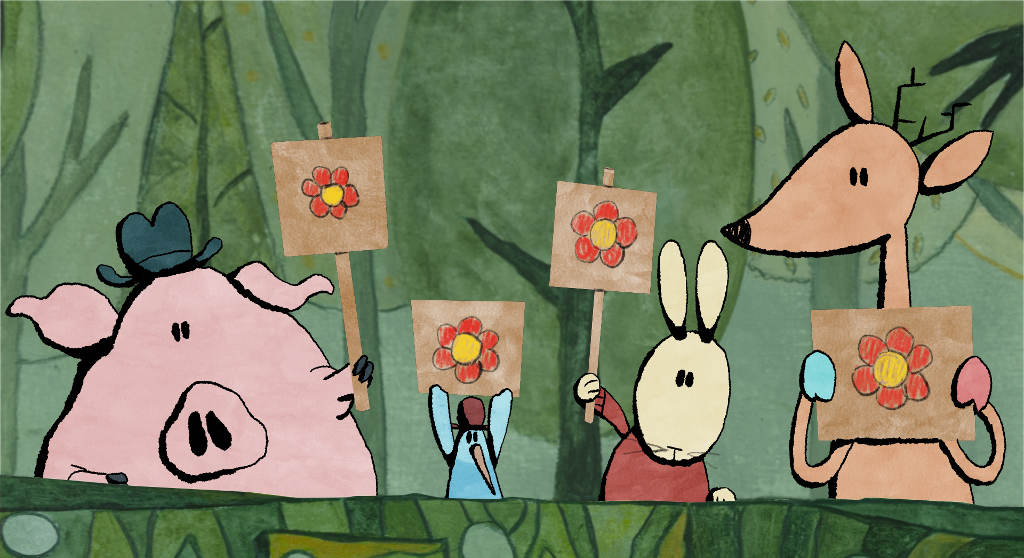 Description:
A beautiful red flower stands in the middle of the forest. When it suddenly disappears Mouse is very sad. Bird takes Mouse around the forest to search for the flower and other animals join in too. Then they think they've found the flower and things quickly get out of hand.
Director: Jorn Leeuwerink
Music: Bryan Teoh
Production: HKU University of the Arts Utrecht
Country: Holandia/Netherlands
Year: 2017
Running time: 6:46
No.: A20180666
Student film
---

Herman Brown is Feeling Down / Herman Brown jest smutny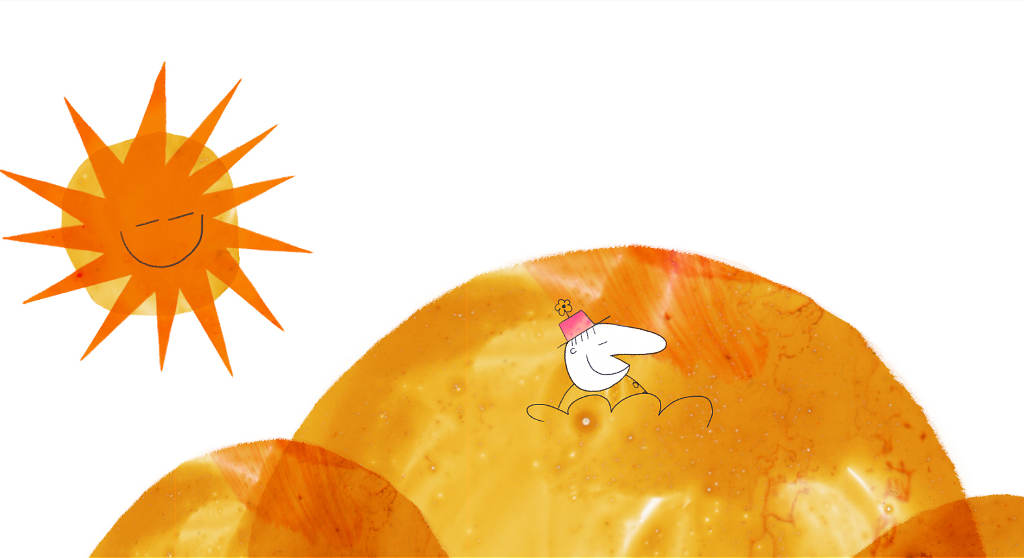 Description:
Herman's quiet, colourful world is suddenly interrupted by something loud and stressful. Combining digital animation with traditional ink-on-film techniques. A film about life, anxiety, and learning how to cope with both.
Director: Dan Castro
Script: Dan Castro
Music: Kenneth C M Young
Production: Royal College of Art
Country: Wielka Brytania/United Kingdom
Year: 2018
Running time: 6:05
No.: A20181412
Student film
---

Augenblicke / Mgnienie oka / A Blink of an Eye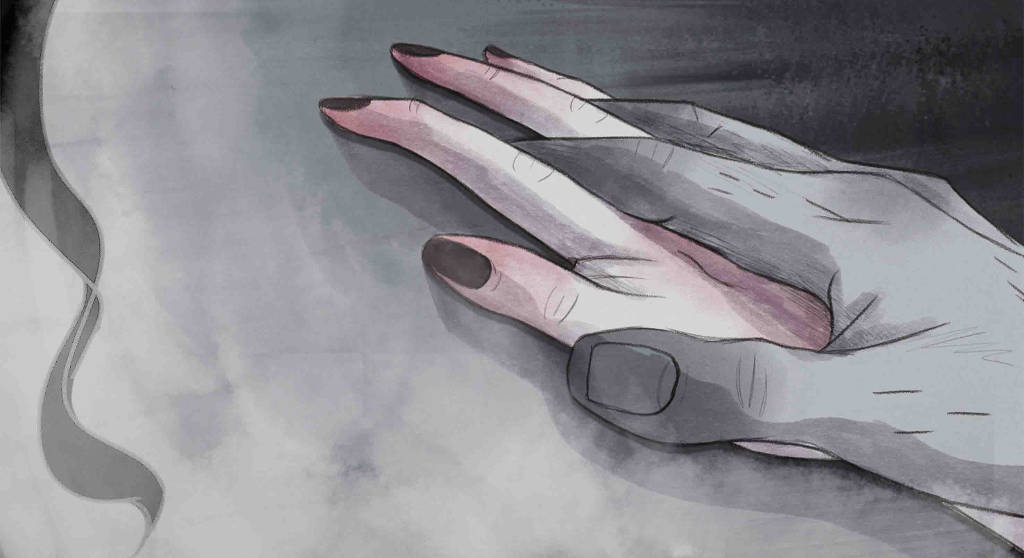 Description:
A woman walks home at night. She is overwhelmed from behind by a stranger. He grabs her and tries to rip off her clothes. They fight. The point of view switches between man and woman. Reality and fears blur into each other.
Director: Kiana Naghshineh
Music: Marius Kirsten
Production: Filmakademie Baden – Wuerttemberg
Country: Niemcy/Germany
Year: 2018
Running time: 3:55
No.: A20180161
Student film
---

I'm OK / Wszystko gra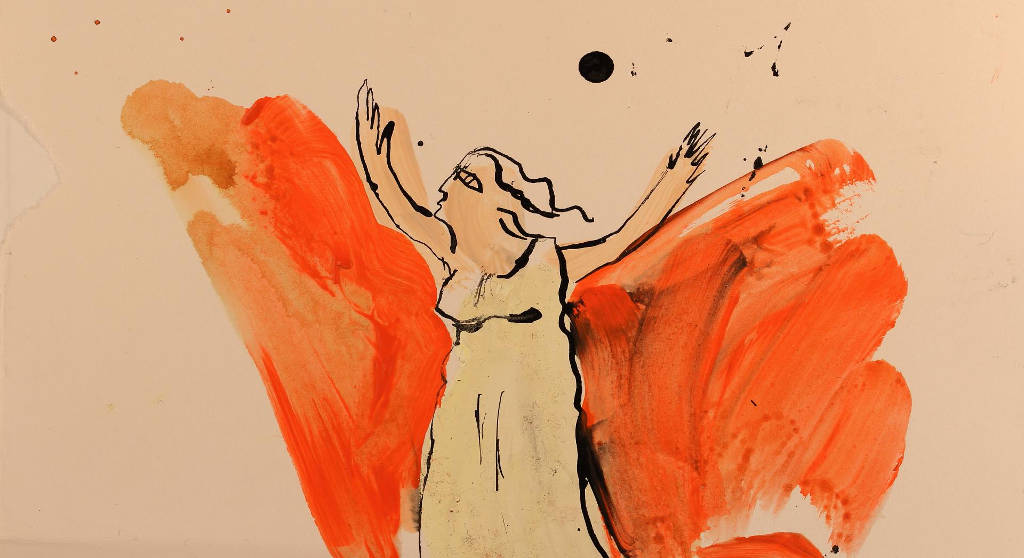 Description:
Following the end of a stormy love affair, Expressionist artist Oskar Kokoschka enlists in the First World War. After suffering serious injuries in battle, he experiences a series of memories and visions as medics transport him through the forests of the Russian front.
Director: Elizabeth Hobbs
Music: Christoph Willibald von Gluck
Production: Animate Projects, NFB
Country: Wielka Brytania, Kanada/United Kingdom, Canada
Year: 2018
Running time: 6:00
No.: A20180098
---

Rok / Year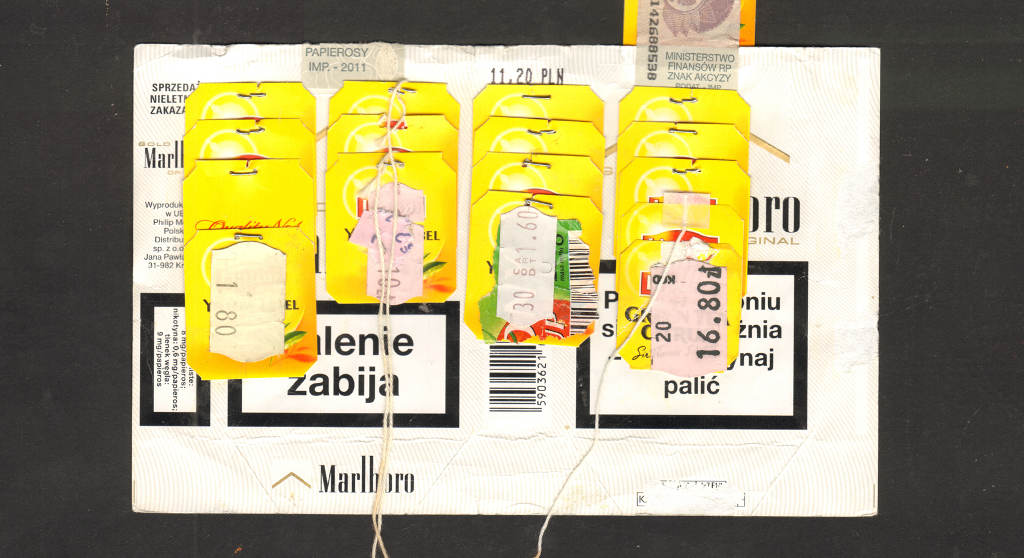 Director: Małgorzata Bosek-Serafińska
Script: Małgorzata Bosek-Serafińska
Music: Marcin Kuczewski, Sakhioba
Production: Serafiński Studio
Country: Polska/Poland
Year: 2018
Running time: 11:40
No.: A20180571

---