MULINI A VENTO / WIATRAKI / WINDMILLS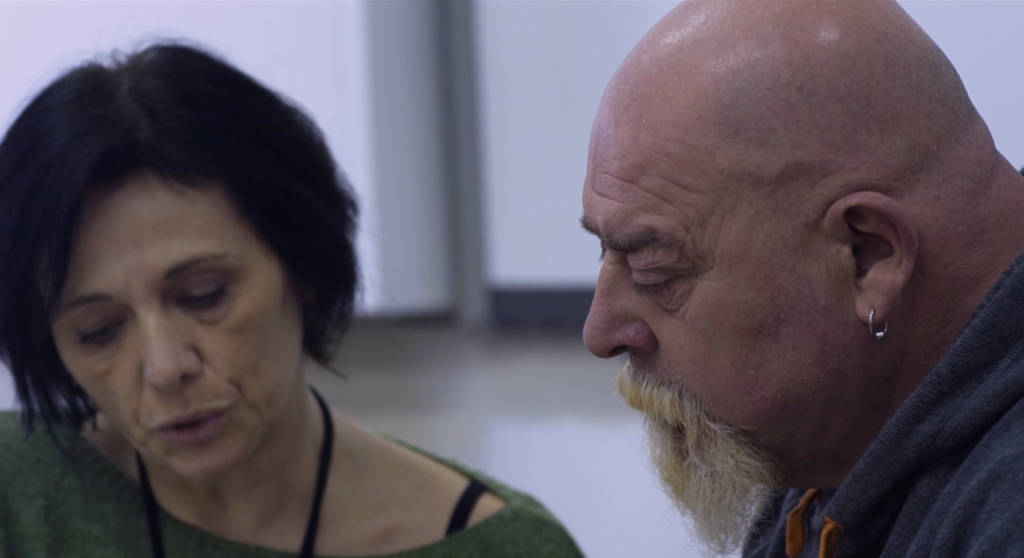 Description:
Fabio is a 50-year old man who just got out from prison. He wants to start a new life, but in order to get a job, he needs to obtain his middle school diploma. Fabio starts to attend night classes, however, his efforts to make a fresh start are hindered by Lallo, one of Fabio's friends from his criminal past.
Director: Simone Spampinato
Script: Simone Spampinato
Photos: Lorenzo Squarcia
Cast: Fabio Rizzuto, Giancarlo Porcacchia, Paola Migneco, Fabiana Pagani
School: Rome University of Fine Arts
Country: Włochy / Italy
Year: 2017
Running time: 17'12"
Type of the etiude: film fabularny / fiction
No.: E20181167
---

FAST ALLES / NIEMAL WSZYSTKO / ALMOST EVERYTHING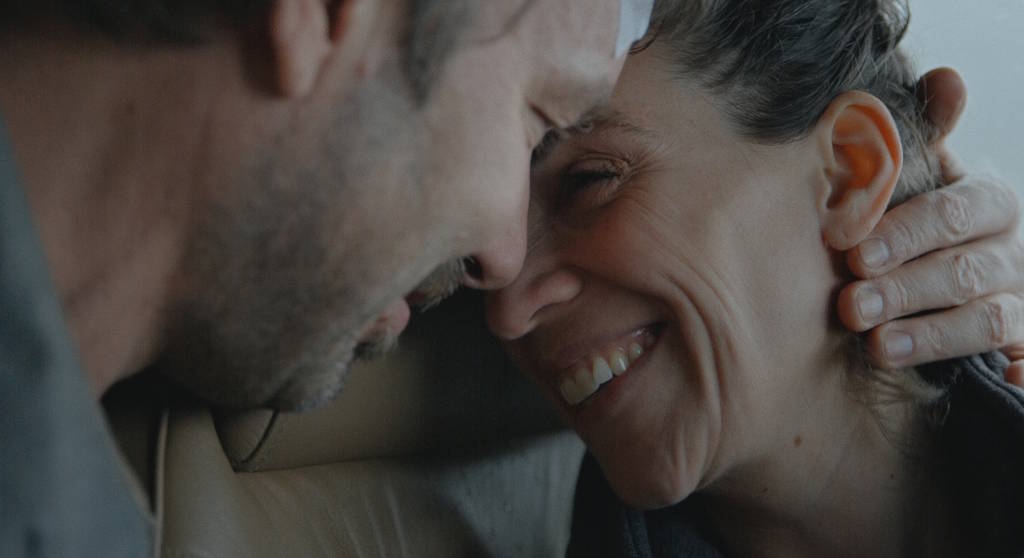 Description:
At only 47 years of age, Paul suffers from Alzheimer's disease.
His wife Leandra is supposed to take him to a nursing home, but Paul would rather go on holiday with her. So they drive to the sea, just like a regular couple.
Director: Lisa Gertsch
Script: Lisa Gertsch
Photos: Simon Bitterli
Music: Dimitri Käch
Cast: Oriana Schrage, Michael Neuenschwander
School: Zürcher Hochschule der Künste
Country: Szwajcaria / Switzerland
Year: 2017
Running time: 24'43''
Type of the etiude: film fabularny / fiction
No.: E20180784
---

SHELLY / SHELLY / SHELLY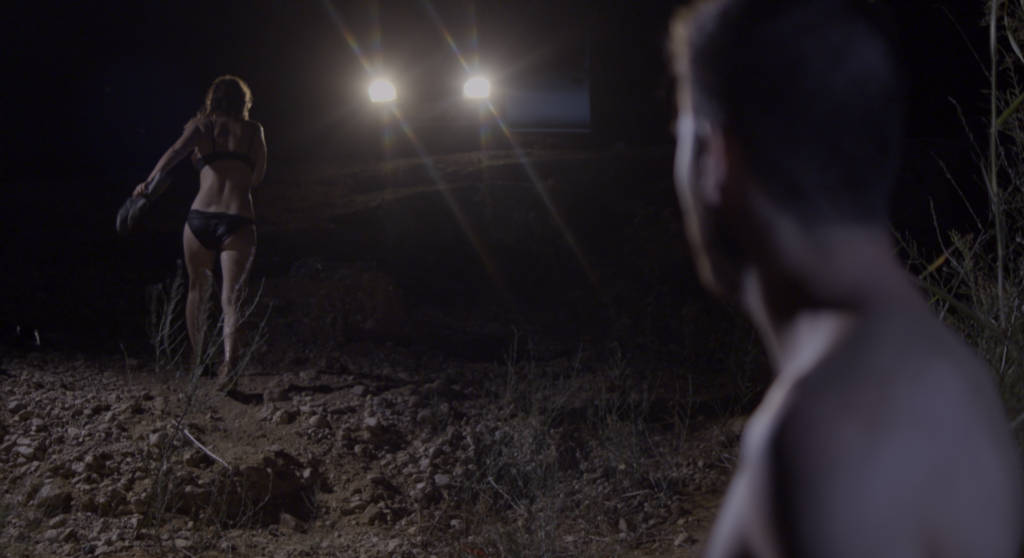 Description:
Aviv returns to Israel. Erez, his childhood friend, picks him up at the airport. On their way to Erez's apartment they hit a drunken girl who steals their car and makes them understand why they should stop being friends.
Director: Shahar Cohen
Script: Shahar Cohen
Photos: Ilan Theiler
Music: Maor Nawi
Cast: Itai Turgeman, Guy Miron, Rony Stav
School: Tel Aviv University
Country: Izrael / Israel
Year: 2018
Running time: 10'59"
Type of the etiude: film fabularny / fiction
No.: E20182448
---

RÅ / RÅ / RÅ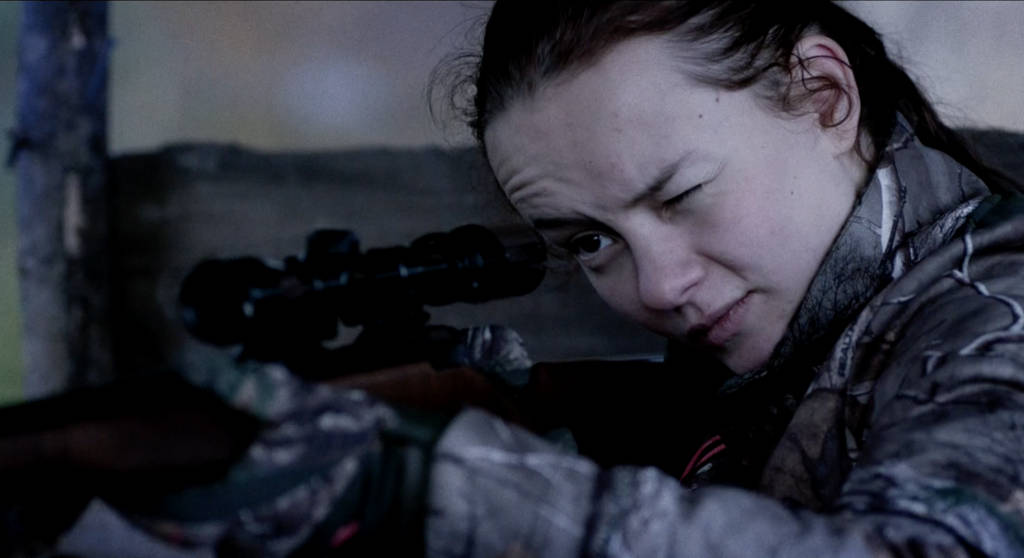 Description:
An autumn in the North of Sweden. Linn is 16 years old and finally allowed to join her father on the elk hunt. She wants to prove herself in the group of hunters, but the wilderness itself turns out to be her actual test.
Director: Sophia Bösch
Script: Roman Gielke, Sophia Bösch
Photos: Aleksandra Medianikova
Cast: Lennart Jähkel, Sofia Aspholm, Ingmar Virta, Lars T. Johansson, Emil Öhlén
School: Filmuniversity Babelsberg KONRAD WOLF
Country: Niemcy / Germany
Year: 2018
Running time: 30'00"
Type of the etiude: film fabularny / fiction
No.: E20182347
---

EL SOL DE IPANEMA / SŁOŃCE IPANEMY / THE SUN OF IPANEMA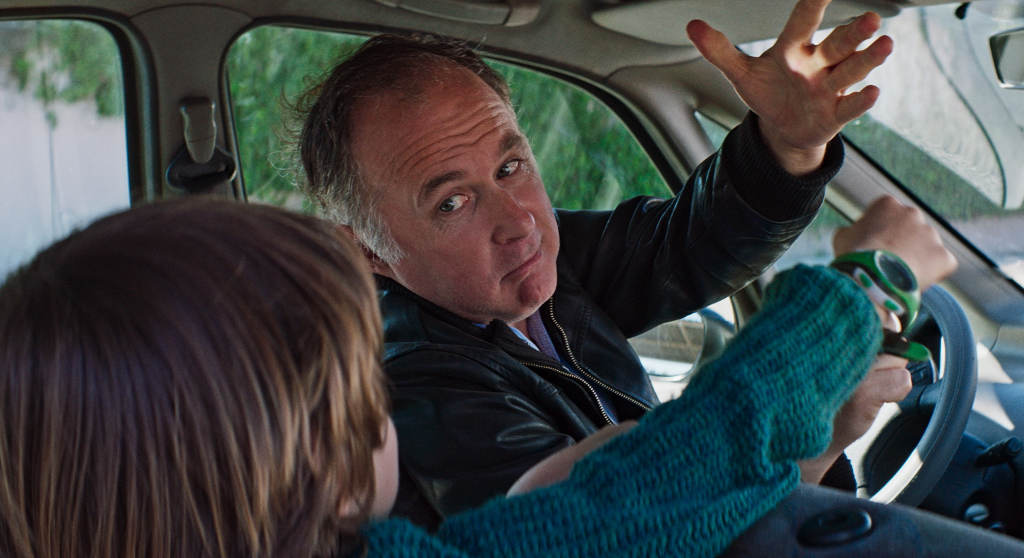 Description:
A family visit to the supermarket on a sunny afternoon. The aisle of the supermarket chosen by Nieves is very different from the one where Luis hangs around. Everything seems to be fine until a certain object appears and forces Nieves and Luis to confront the reality and problems of their marriage.
Director: Victor Vicente, Villavicencio Potella
Script: David Orea, JL Aceytuno
Photos: Rigel Pomares Amaré
Cast: Luis Bermejo, Elsa Chaves
School: Escuela de Cinematografía y del Audiovisual de la Comunidad de Madrid
Country: Hiszpania / Spain
Year: 2018
Running time: 15'00
Type of the etiude: film fabularny / fiction
No.: E20181656

---