Udahnut zivot / Wypchane życie / Imbued Life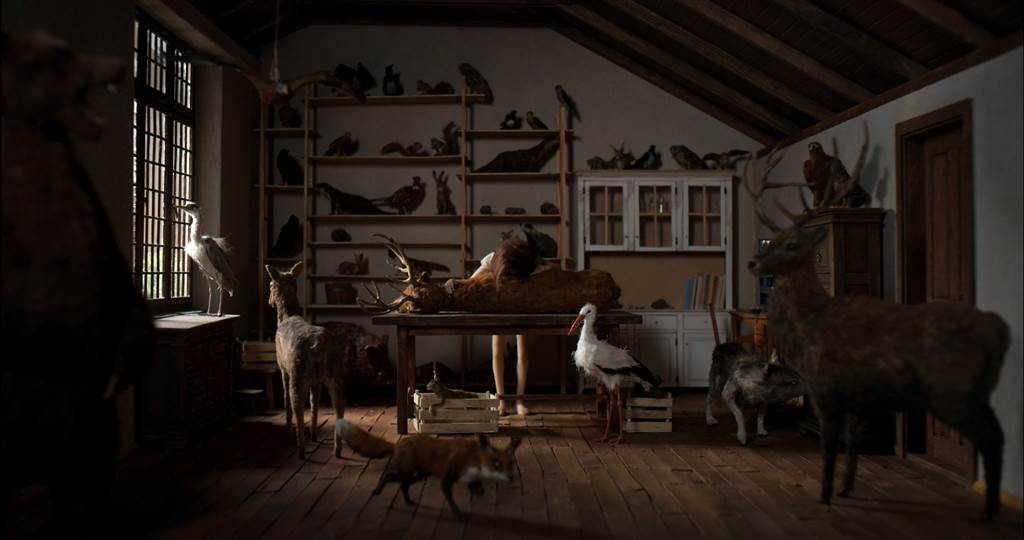 Description:
Imbued Life is a film about a young woman's connection with the life force of nature. She uses her talent for taxidermy to "restore" the animals to their natural habitat. However, she starts finding a roll of undeveloped film in each of the animals she treats.
Director: Ivana Bosnjak, Thomas Johnson
Script: Ivana Bosnjak, Thomas Johnson
Music: Andrea Martignoni
Produced by: Bonobostudio
Country: Croatia
Year: 2019
Running time: 12'15"
No.: A20190271
---

Castle / Zamek / Castle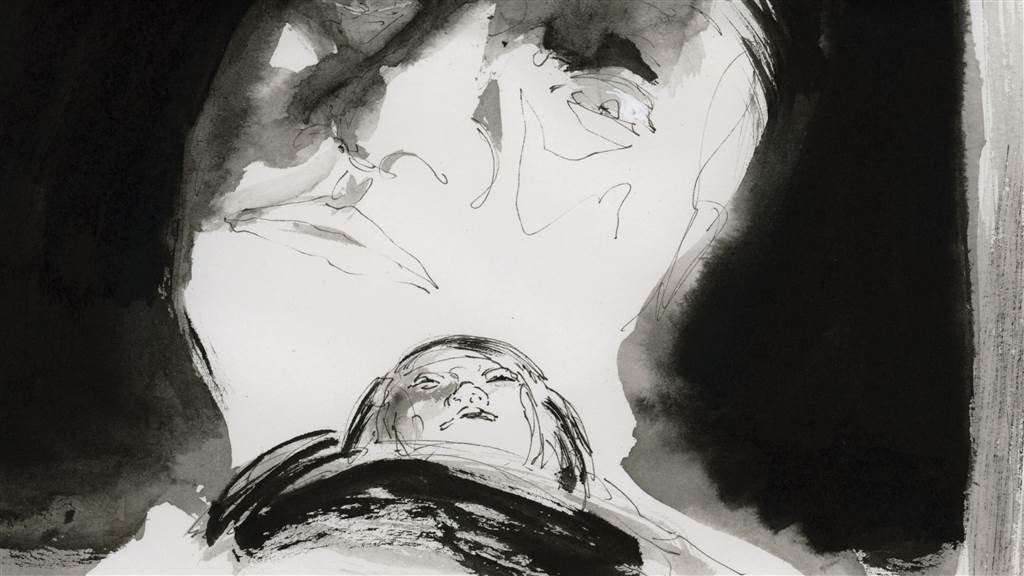 Description:
During the period of the 'Provinces at war', many lives were lost. A castle architect discovers the possible role of a tea room as a place for warriors to regain humanity.
Director: Ryotaro Miyajima
Script: Ryotaro Miyajima
Music: Yoshiki Masuda
Produced by: Miyajima Animation
Country: Japan
Year: 2019
Running time: 5′
No.: A20190076
---

Deszcz / Deszcz / Rain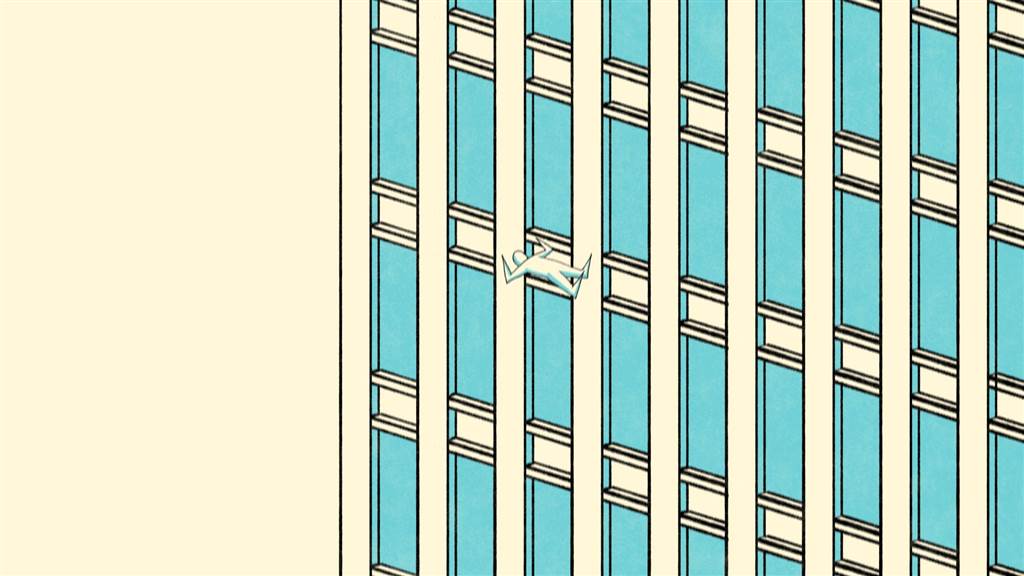 Description:
Rain is a light short animated film on the subject of collective consciousness. It is about the fact that the lack of any responsibility for one's doings makes us go with the crowd thoughtlessly which can lead to a tragedy. It is also about an attempt of an individual to struggle against collective hypnosis and its consequences for both him/her and the crowd.
Director: Piotr Milczarek
Script: Piotr Milczarek
Produced by: FUMI Studio
Country: Poland
Year: 2019
Running time: 5′
No.: A20190201
---

La Plongeuse / Nurek / The Diver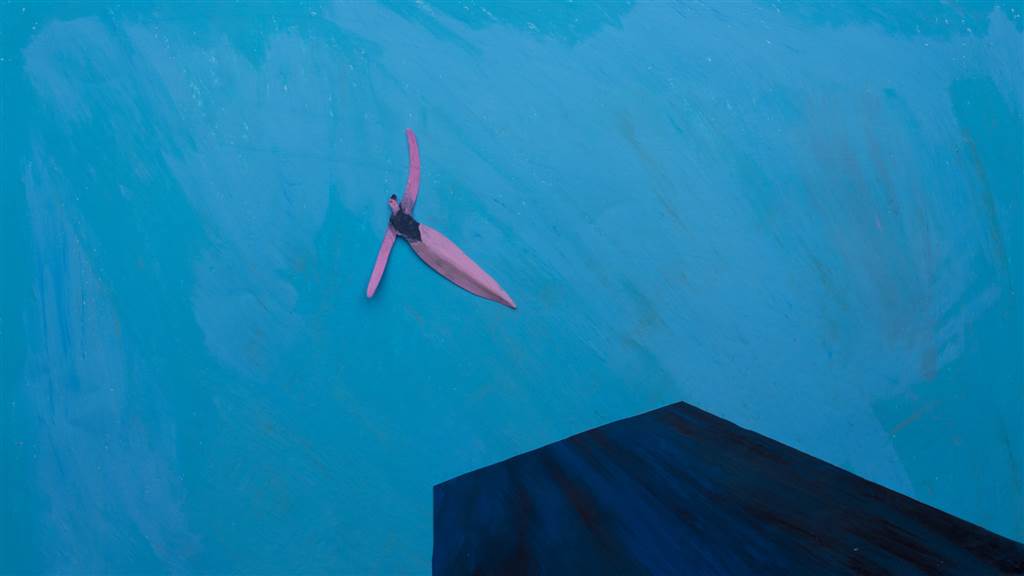 Description:
A Professional diver undergoes an intense training regime punctuated by relentless blows on her trainer's whistle. Utterly exhausted, she refuses to dive again and decides to visit a masseur.
Director: Iulia Voitova
Script: Iulia Voitova
Music: Lawrence Williams
Produced by: La Poudrière
Country: France
Year: 2018
Running time: 4'09"
No.: A20190413
Student film
---

Almost there / Prawie na miejscu / Almost there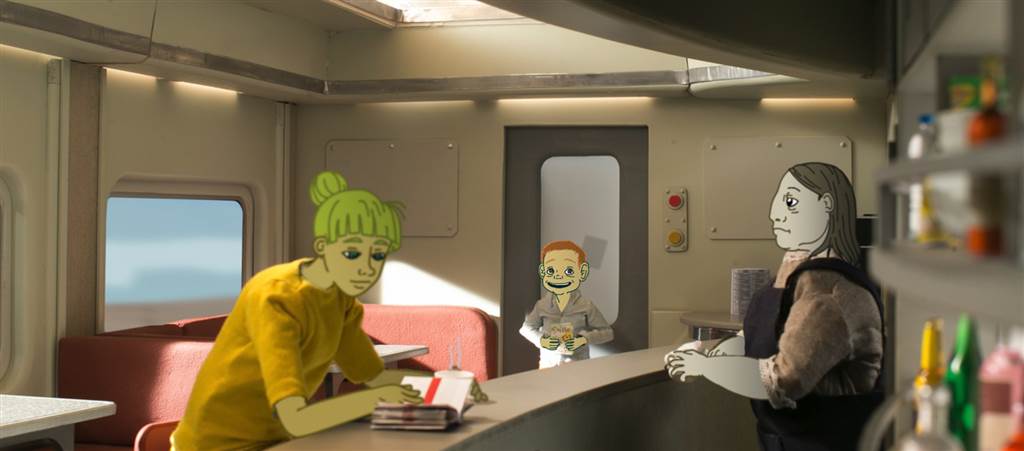 Description:
On an everyday train journey a not-so-casual observer goes to extreme lengths to avoid other passengers, a giant baby runs away from his parents, a romantic woman starts an ill-fated relationship with a cuckoo, and a naïve boy discovers that some problems can't be fixed by pictures of unicorns.
Director: Nelly Michenaud
Script: Nelly Michenaud
Music: Adam Price
Produced by: The National Film and Television School
Country: United Kingdom
Year: 2019
Running time: 8'44"
No.: A20190085
Student film
---

Lachfalten / Zmarszczki mimiczne / Laugh Lines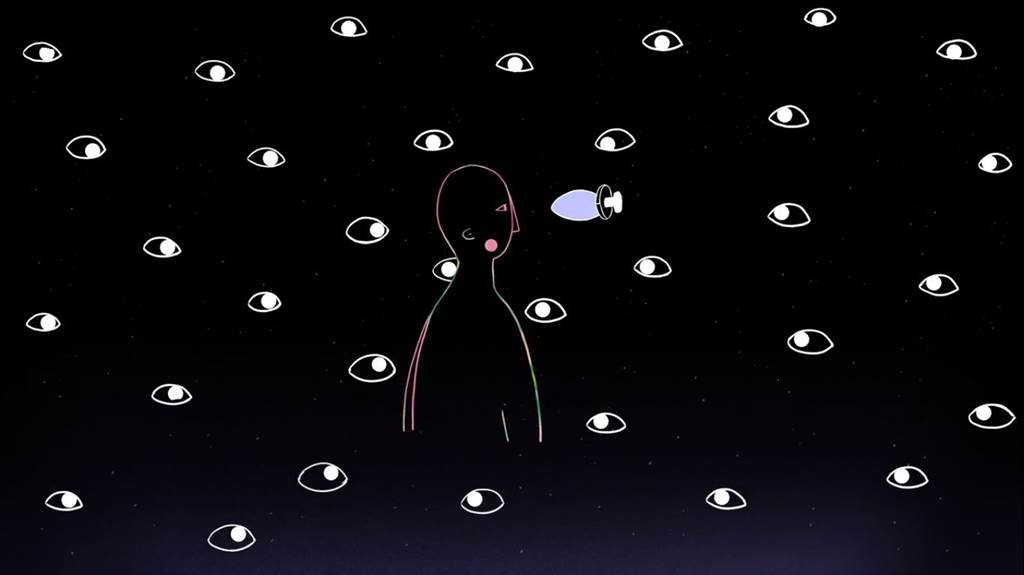 Description:
Where people meet, brave ones discover that worlds open up… The movie tells eight short, interlaced stories about friendship.
Director: Patricia Wenger
Script: Patricia Wenger
Music: Joachim Flüeler
Produced by: YK Animation Studio GmbH / Hochschule Luzern Design & Kunst
Country: Switzerland
Year: 2018
Running time: 5'52"
No.: A20190110
Student film
---

West Question East Answer / Zachodnie pytanie, wschodnia odpowiedź / West Question East Answer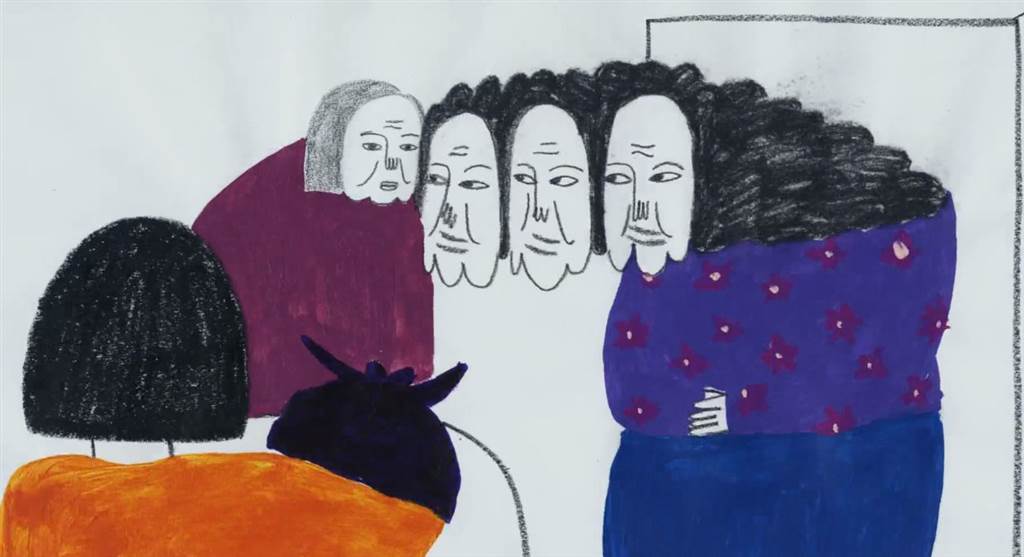 Description:
An experimental documentary that explores communication problems between two generations (a Korean grandmother and her German granddaughter) based on their cultural and historical background. This film is based on a true event I had with my grandmother one summer.
Director: Dal Park
Script: Dal Park, Lydia Rynne
Music: Edward A Guy
Produced by: Royal College of Art
Country: United Kingdom
Year: 2018
Running time: 6'26"
No.: A20190004
Student film
---

Fight Club but with Tennis / Klub walki, ale z tenisem / Fight Club but with Tennis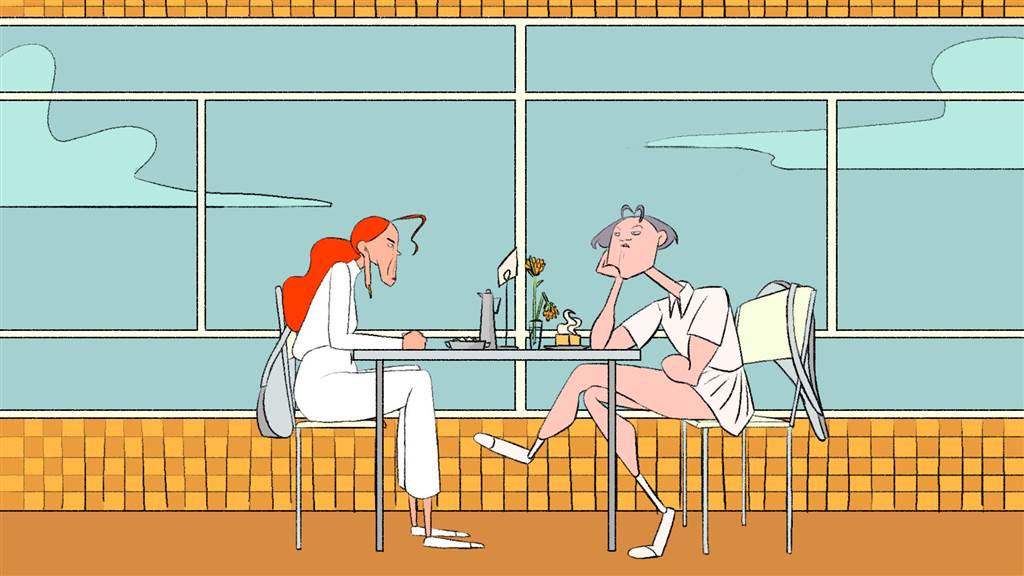 Description:
Drama takes over morning tea between two tennis-obsessed women. What happens when the limits of their relationship are tested on and off the tennis court?
Director: Sylvie Le Couteur
Script: Sylvie Le Couteur
Music: Paul Stanhope
Produced by: RMIT University, Mark Lycette, Sylvie Le Couteur
Country: Australia
Year: 2018
Running time: 3'04"
No.: A20190070
Student film
---

Silence / Cisza / Silence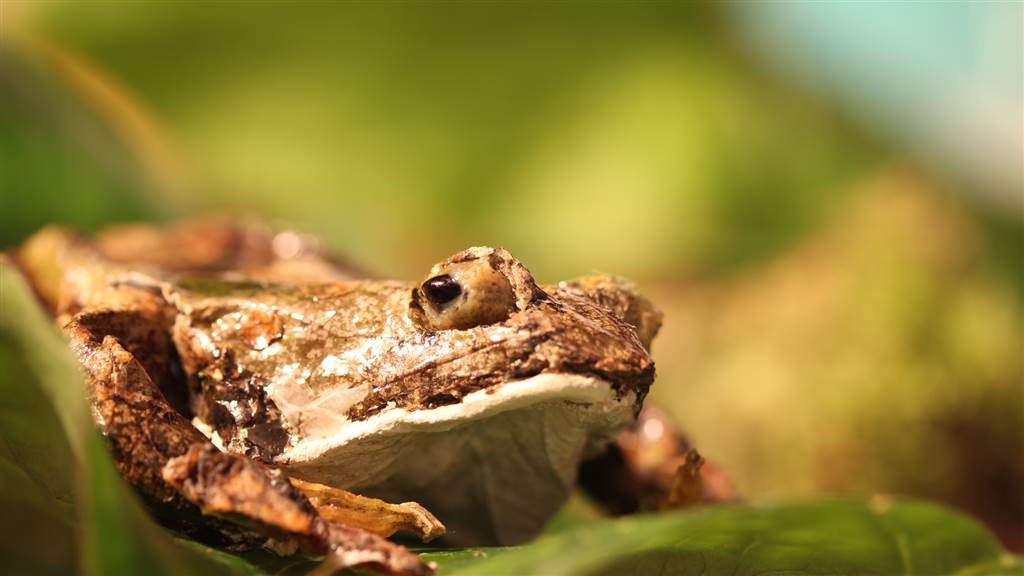 Description:
As spring returns, love season begins. Frogs of the pond begin to croak. This doesn't please mister Neighbour.
Director: Isis Leterrier
Script: Isis Leterrier
Produced by: EMCA
Country: France
Year: 2019
Running time: 9'50"
No.: A20190172
Student film
---

Wieczór / Wieczór / Sunset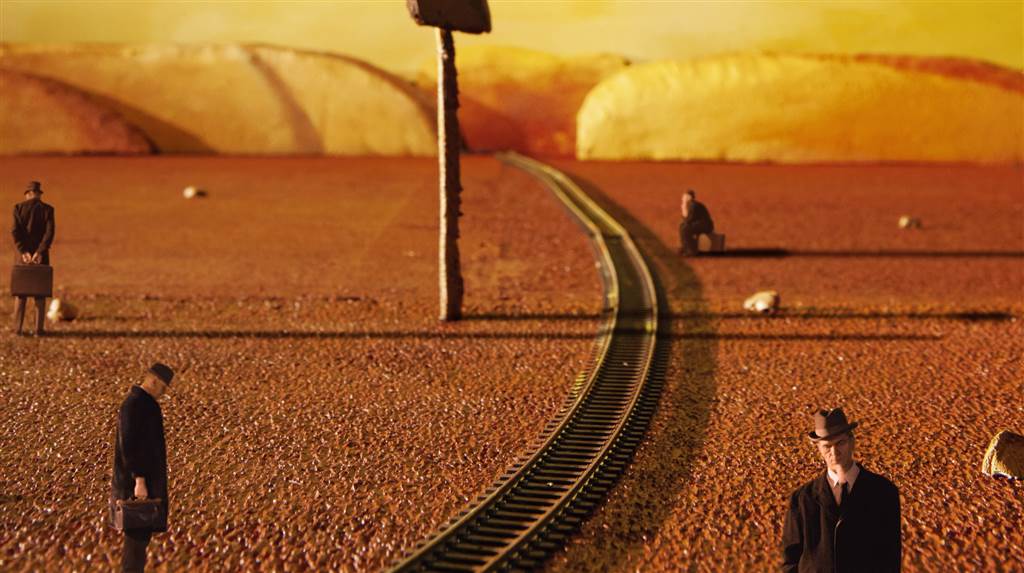 Description:
Four man are waiting for a tram. Inspired by a painting by Zenon Wasilewski, the father of Polish animated film.
Director: Marcin Giżycki
Script: Marcin Giżycki
Music: Witold Górka
Produced by: Czarny Karzeł
Country: Poland
Year: 2019
Running time: 3'15"
No.: A20190037
---

Intermission Expedition / Przerwana wyprawa / Intermission Expedition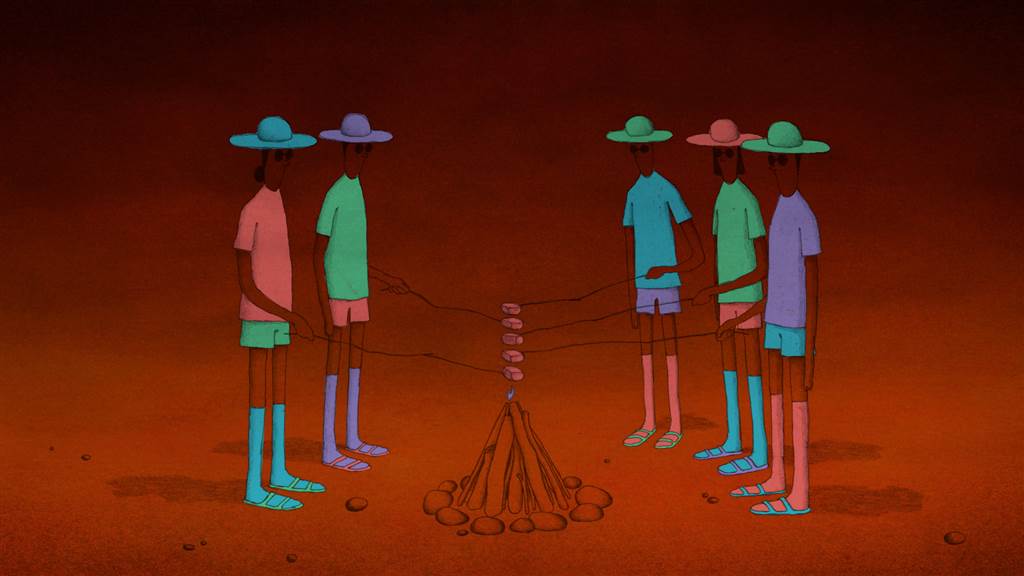 Description:
During a sunny holiday, a flock of tourists struggle to let go of their busy city lives, and the absence of daily tasks leaves them lost in an uncomfortable and frightening place. Once they learn to slow down, they may find some beauty in the here and now.
Director: Wiep Teeuwisse
Script: Wiep Teeuwisse
Music: Steven Hoes
Produced by: Valk Productions
Country: Netherlands
Year: 2019
Running time: 8'21"
No.: A20190222
---

Lola zhivaya kartoshka / Lola, żyjący ziemniak / Lola the living potato
Description:
The little Lola's family is forced to leave for good from theirs old house, with which much is connected. It happens that the time comes to part the things that you love so much, and Lola will get it easy because she has become older.
Director: Leonid Shmelkov
Script: Leonid Shmelkov
Music: Didier Falk
Produced by: School-Studio SHAR, Amopix
Country: Russia, France
Year: 2018
Running time: 17'18"
No.: A20190472
---