Na zdrowie! / Bless you!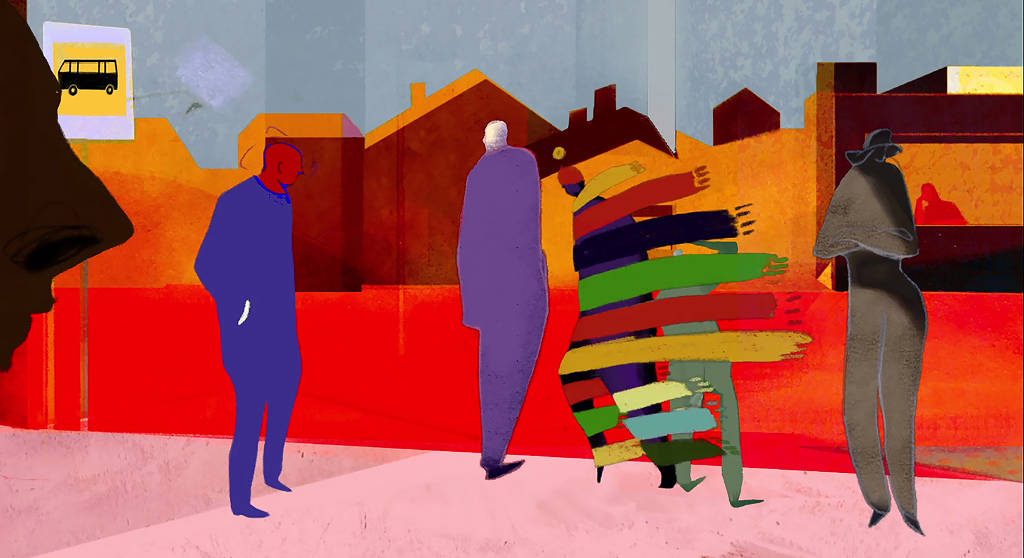 Description:
A sunny day. People are waiting at a bus stop. Suddenly, someone sneezes. Then someone else. And someone else. An epidemic breaks. In the chaos of sneezes it turns out that it is the worst to fall ill with oneself.
Director: Paulina Ziółkowska
Script: Paulina Ziółkowska
Music: Max Litvinov
Production: Szkoła Filmowa w Łodzi / Polish National Film School in Lodz
Country: Polska/Poland
Year: 2018
Running time: 4:45
No.: A20181737
Student film
---

Labyrinth / Labirynt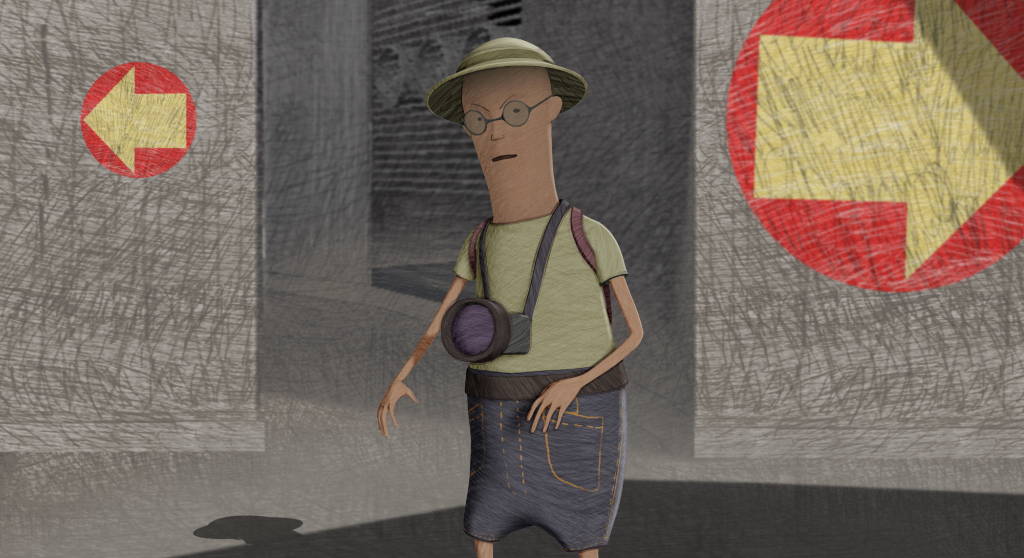 Description:
What about the labyrinth, except that it is a labyrinth?
Director: Stepan Koval and Oleksandr Kolodii
Script: Oleksandr Kolodii
Music: Blue Dot Session, Dave Deeper
Production: Ganna Polonichenko
Country: Ukraina/Ukraine
Year: 2017
Running time: 8:03
No.: A20180826
---

Prošlost raste / Rosnąca Przeszłość / Past is Growing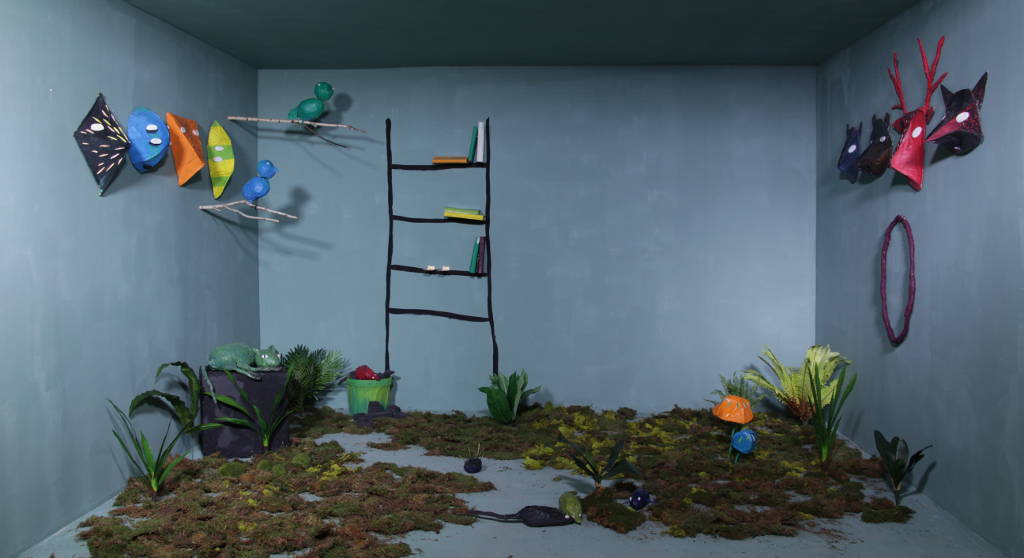 Description:
A journey of the main character and his guide, the red fox, through surreal rooms symbolizing his life.
Director: Dea Jagić
Script: Dea Jagić
Music: Siniša Krneta
Production: Vinko Brešan, Zagreb Film
Country: Chorwacja/Croatia
Year: 2018
Running time: 8:15
No.: A20181315
---

Le Chat qui pleure / Koci żal / The Cat's Regret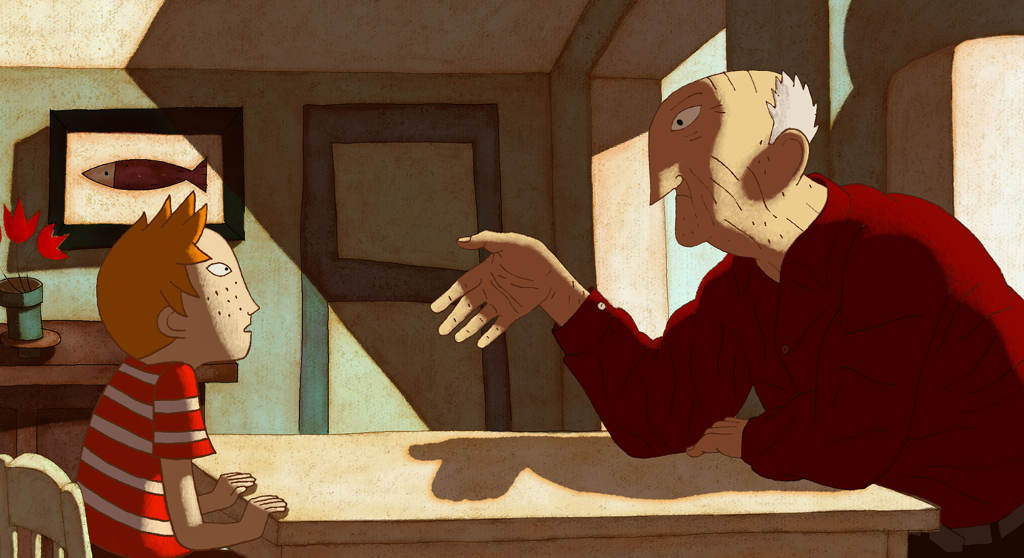 Description:
Punished by his mother, a ten-year-old boy, who hates his little brother, is forced to spend an afternoon with an uncanny old man. The boy will receive a lesson in life by uncovering the old man's terrible secret.
Director: Alain Gagnol and Jean-Loup Felicioli
Script: Alain Gagnol
Music: Serge Besset
Country: Francja, Belgia/France, Belgium
Year: 2018
Running time: 8:37
No.: A20180953
---

Tend / Troska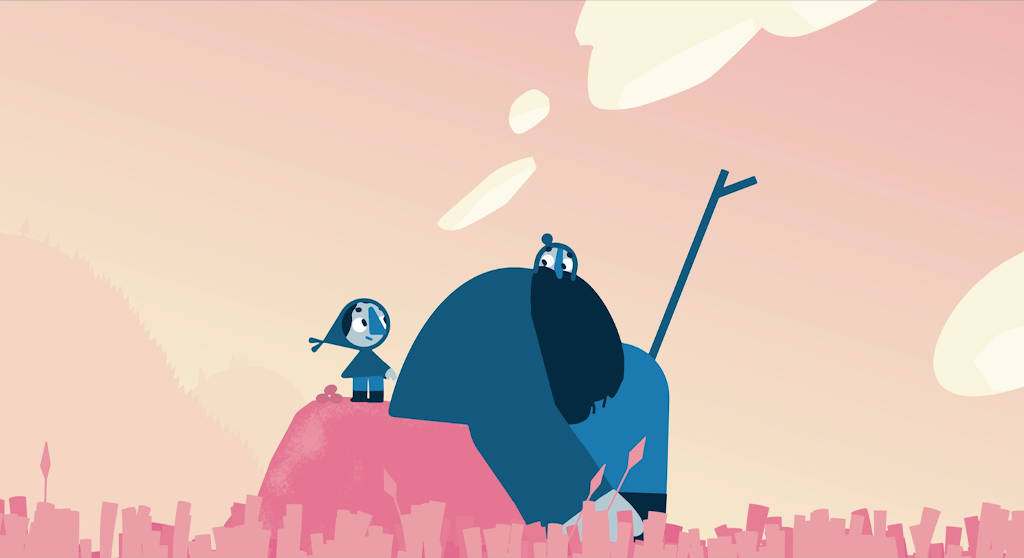 Description:
A story of a man and his daughter living peacefully in the forest, until one day their familiar routine begins to fall apart. As the father struggles to keep the fire burning, he loses sight of what's truly important – and spirals into an obsession with the flames.
Director: Tom Judd and Ed Barrett
Script: Tom Judd and Ed Barrett
Music: Sounds Like These
Production: Animade, commissioned by WeTransfer
Country: Wielka Brytania/ United Kingdom
Year: 2018
Running time: 8:16
No.: A20180185
---

Säen / Siew / Sowing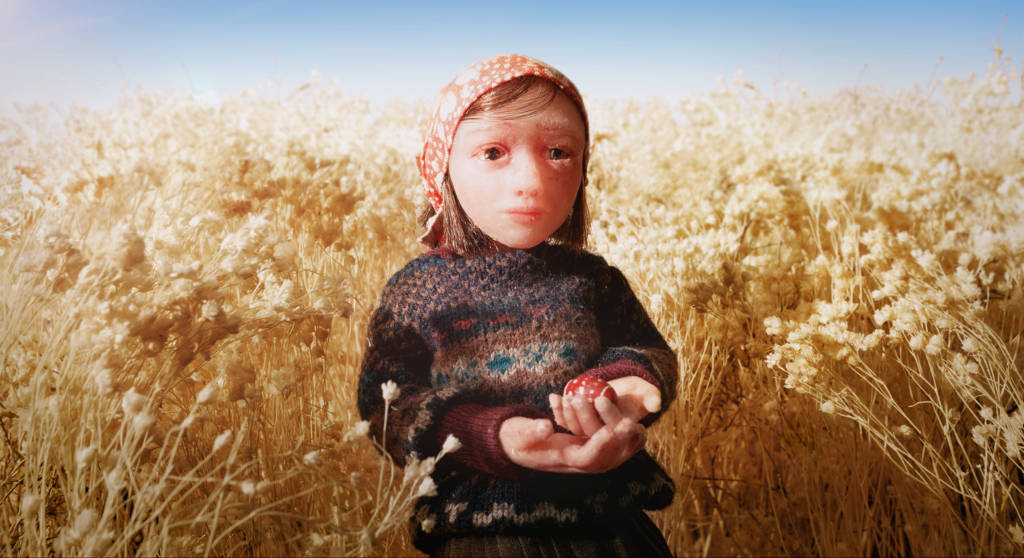 Description:
Ukrainian wasteland. A girl, whose only treasure is a painted Easter egg is shocked, as her grandmother puts a freshly slaughtered chicken on the table. Confronted with death for the first time, she leaves the house, questioning her tranquil life, only to face a new tragedy that will force her to give up her treasures. An allegorical journey to self transformation and growing up.
Director: Maryna Miliushchanka
Script: Maryna Miliushchanka; Tetyana Zolotopupova
Sound: Jonatan Schwenk
Production: Kunsthochschule Kassel
Country: Niemcy/Germany
Year: 2018
Running time: 7:24
No.: A20180848
Student film
---

Helix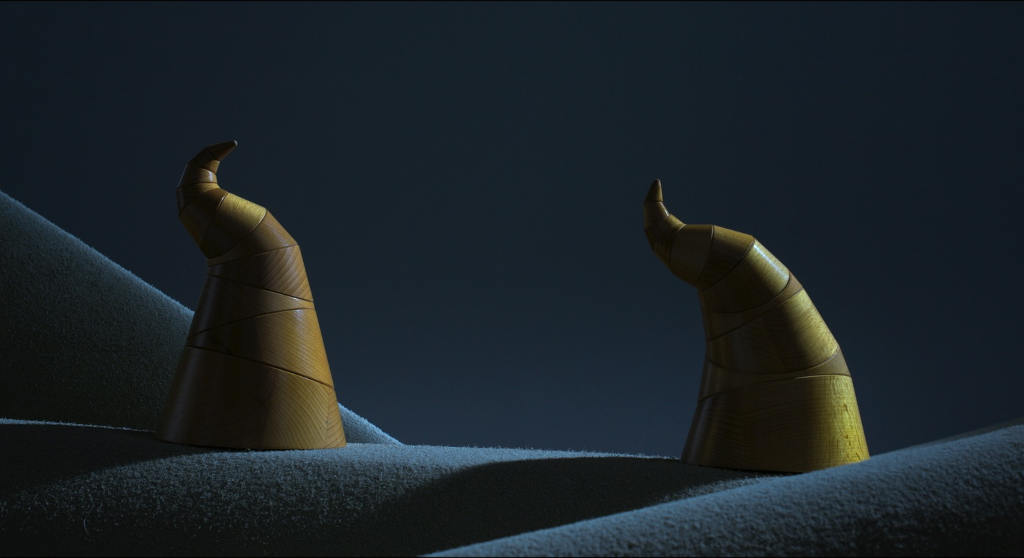 Description:
Helix is a stop motion animation about the dynamics of human relationships inspired by Antal Kelle's interactive meditation objects.
Director: Károly 'Kása' Papp
Script: Károly 'Kása' Papp
Music: Péter Tornyai
Production: Umbrella
Country: Węgry/Hungary
Year: 2018
Running time: 5:23
No.: A20180294
---

Duchařina / Historia o duchach / Ghostory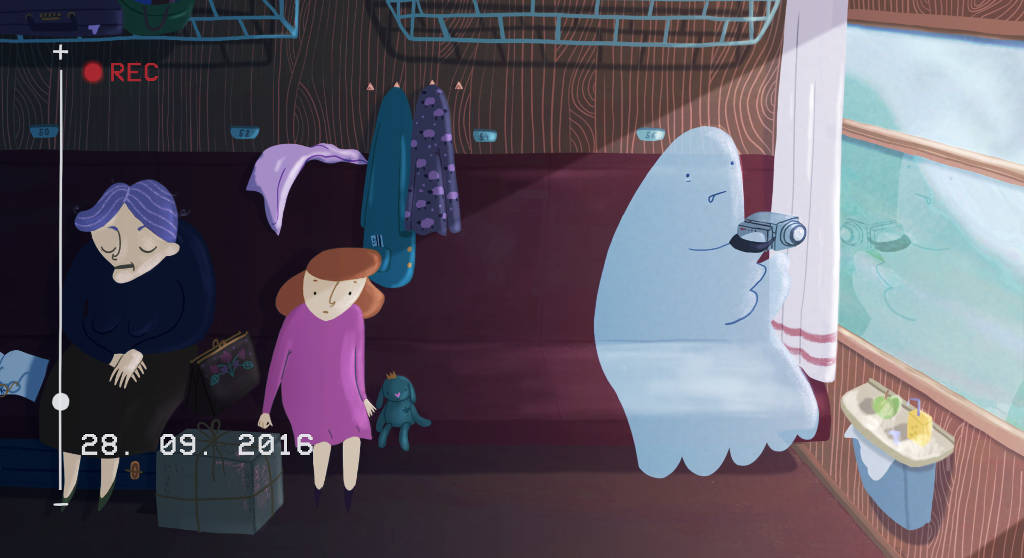 Description:
Short animated documentary, that captures the search of amateur undead filmaker. In the complicated world in-between the earth and heaven where it is clear at first sight how each one died, the ghost tries to find his own death experience. His friends from the therapy group are helping him with the shooting and with his own atonement as well.
Director: Alžběta Göbelová
Script: Alžběta Göbelová, Martin Kubalec
Music: Michael Lužný
Production: Tomas Bata University in Zlín
Country: Czechy/Czech Republic
Year: 2017
Running time: 9:40
No.: A20180597
Student film
---

Enough / Dosyć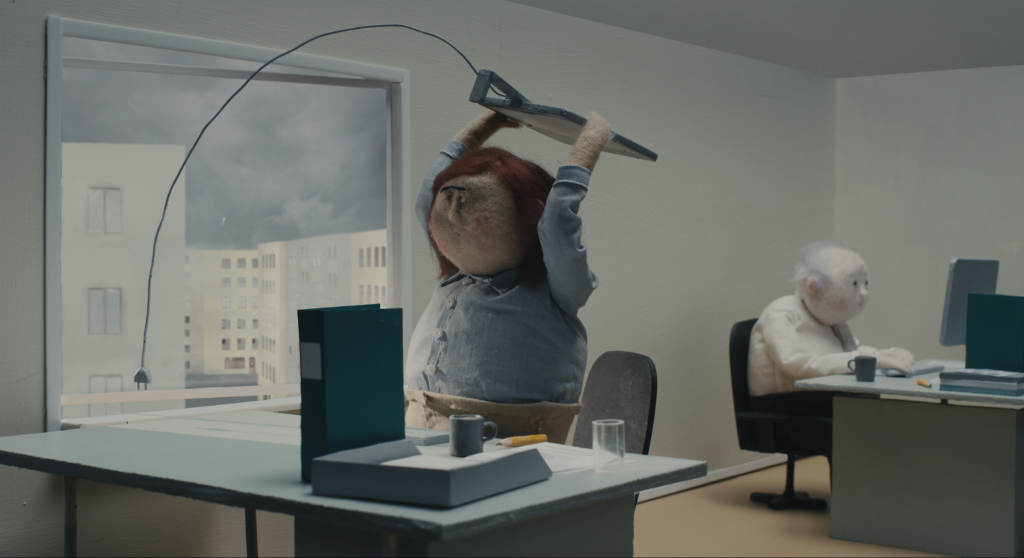 Description:
Moments of lost self-controll
Director: Anna Mantzaris
Music: Phil Brookes
Production: Royal College of Art
Country: Wielka Brytania/ United Kingdom
Year: 2017
Running time: 2:19
No.: A20180450
Student film
---

La femme canon / Kobieta – Kula Armatnia / The Cannonball Woman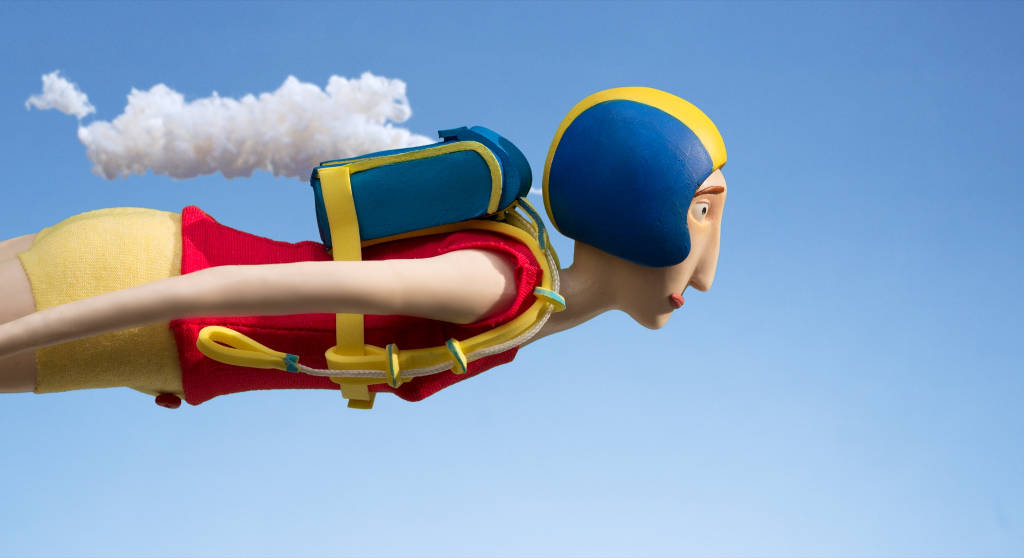 Description:
Madeleine the human cannonball puts on a spectacular travelling show with her husband. But at home, every day seems to unfold just like the one before it. A bittersweet stop-motion animated film about love standing the test of time.
Director: Albertine Zullo and David Toutevoix
Script: Germano Zullo
Music: Normand Roger
Production: Hélium Films, Parmi les lucioles Films, NFB
Country: Szwajcaria, Francja, Kanada/Switzerland, France, Canada
Year: 2017
Running time: 14:25
No.: A20180100

---