Mitina Lyubov / Miłość Mitii / Mitya's Love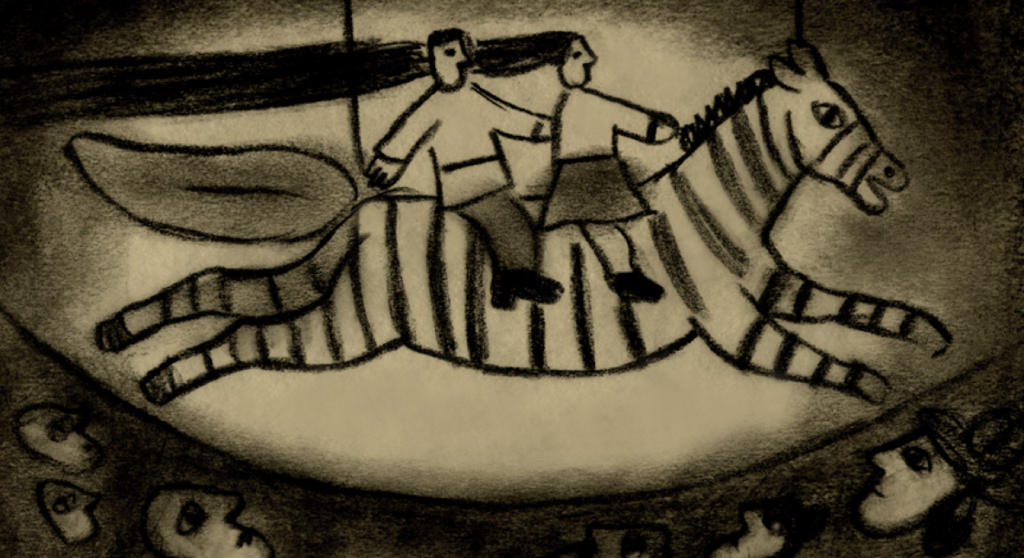 Description:
Based on a short story by Boris Shergin. The story is about how Mitya was looking for his love. The film uses images by masters of Russian avant-garde: Mikhail Larionov, Natalia Goncharova, as well as masters of naïve art: Pavel Leonov and Lyubov Majkova.
Director: Svetlana Filippova
Script: Svetlana Filippova
Music: Alexander Scriabin, Sergey Vasilenko, Russian folk music
Production: Studio SHAR
Country: Rosja/Russia
Year: 2018
Running time: 14:04
No.: A20181699
---

Panta Rhei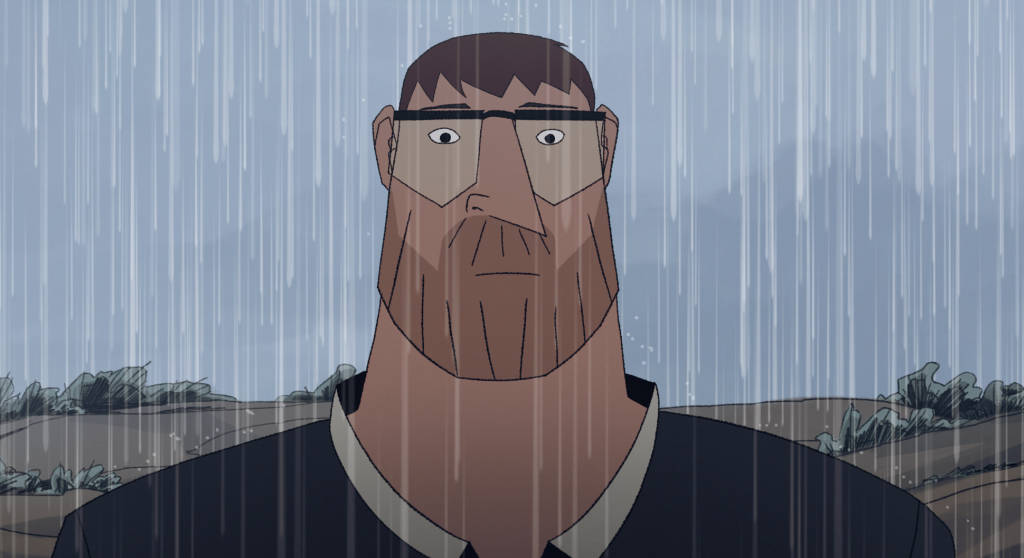 Description:
Like the beached whales he studies, introverted marine biologist Stefaan flees the ocean. But floods, leaking faucets and endless rain keep seeping into his life, and he can't keep the water out…
Director: Wouter Bongaerts
Script: Wouter Bongaerts
Music: Sebastiaan Van den Branden
Production: Karim Rhellam
Country: Belgia/Belgium
Year: 2018
Running time: 10:14
No.: A20180632
---

A Table Game / Gra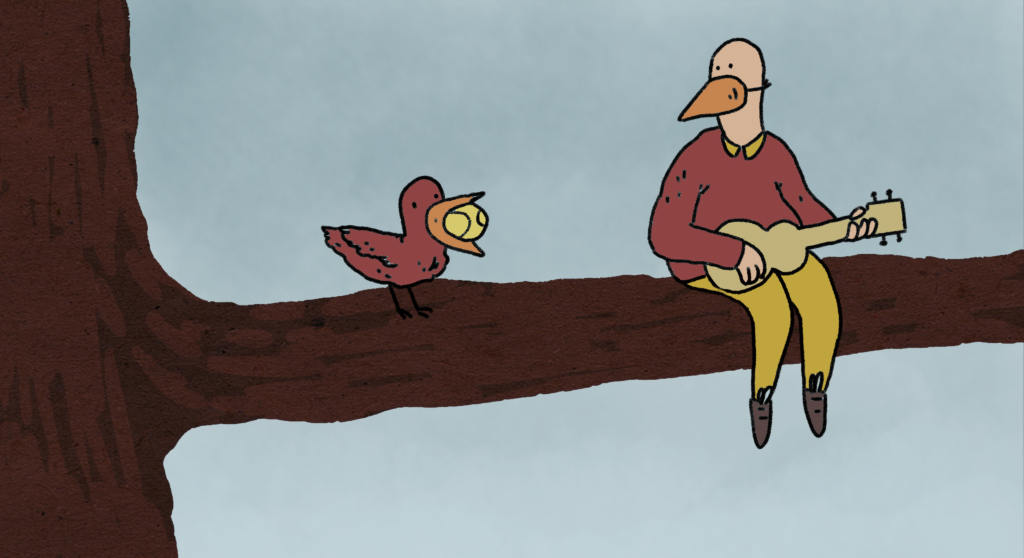 Description:
Patience is a gift.
Director: Nicolás Petelski Mesón
Script: Nicolás Petelski Mesón
Music: David Forner
Production: Estonian Academy of Arts
Country: Estonia, Hiszpania/Estonia, Spain
Year: 2017
Running time: 3:53
No.: A20180541
Student film
---

Spell of the West / Czar Zachodu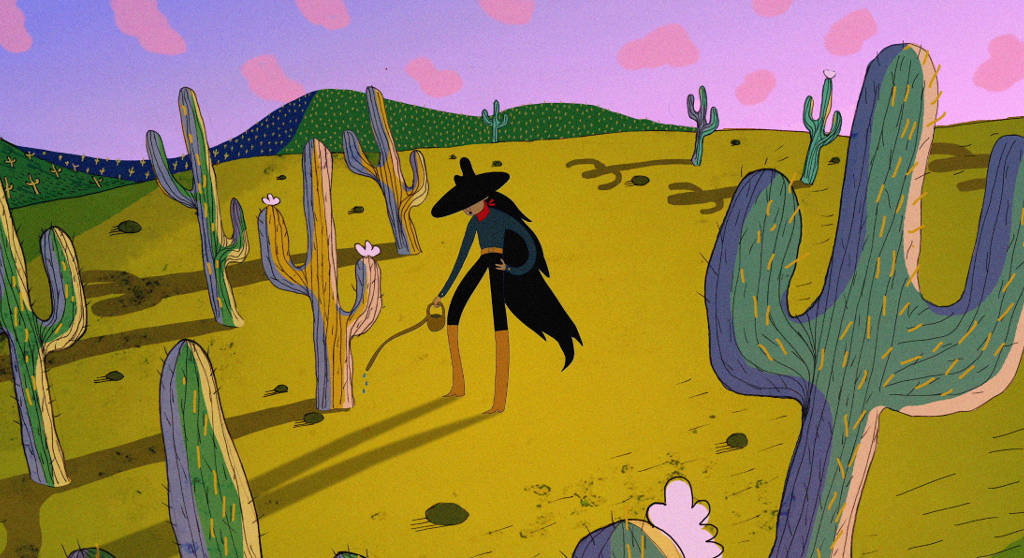 Description:
On an isolated cacti farm, three stressed out birds ask a cowgirl to help put a stop to the elusive Ax-Man.
Director: Sam Lane
Script: Sam Lane
Music: Diego Gaeta
Production: California Institute of the Arts
Country: USA
Year: 2018
Running time: 7:12
No.: A20181528
Student film
---

Nachtmahr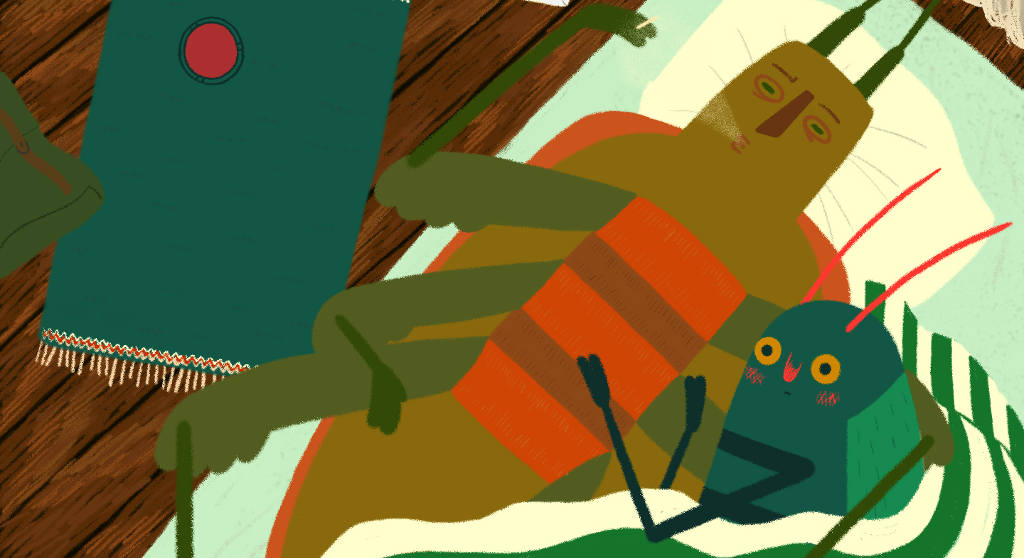 Description:
A story about the awake (un)consciousness and tribulations in the life of a bug.
Director: Ana Maria Angel
Script: Ana Maria Angel
Music: Ricardo Osorno, Devon Elaschuk
Production: Filmuniversität Babelsberg KONRAD WOLF
Country: Niemcy/Germany
Year: 2017
Running time: 7:12
No.: A20181359
Student film
---

She / Ona / She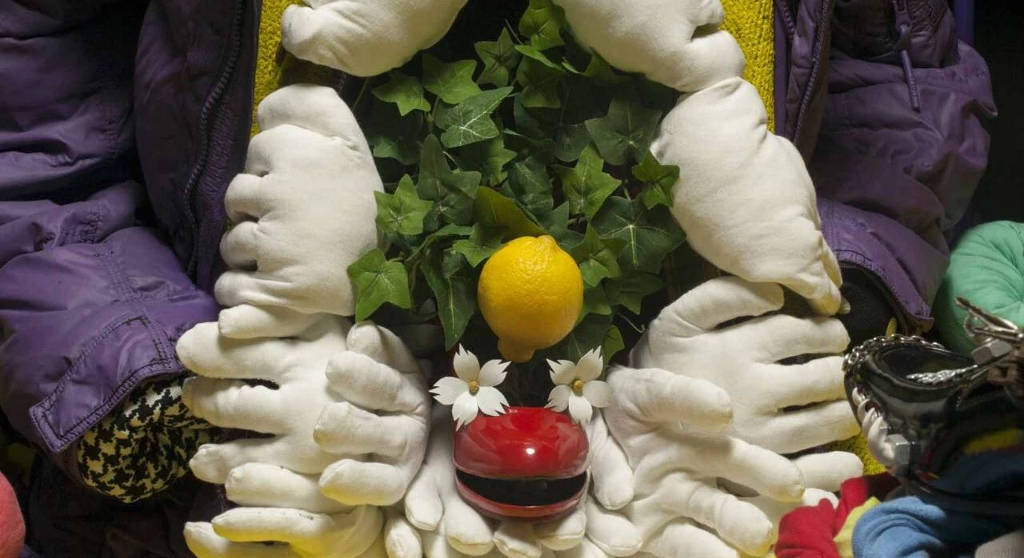 Description:
In the prison where female shoes are destined to give birth and forbidden to work, a high heel mother shoe decides to break the rule and rush into danger for the sake of her daughter shoe.
Director: Shengwei Zhou
Script: Shengwei Zhou
Music: Sihan Yuan
Production: Shengwei Zhou
Country: Chiny/China
Year: 2018
Running time: 11:00
No.: A20180673
Student film
---

Living Like Heta / Żyjąc jak Heta / Living Like Heta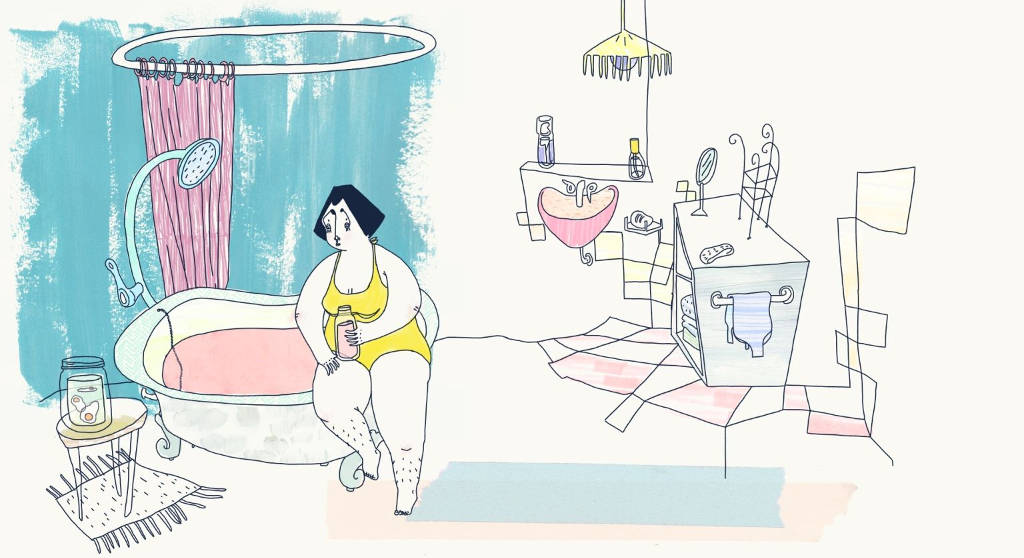 Description:
Heta lives with her pet seal in her highly peculiar house full of curious rooms and endless corridors. Her entire life consists of carefully planned and conducted routines. When the latter get thrown into disarray, Heta's world begins to crumble, until she feels compelled to make an irreversible decision.
Director: Bianca Caderas, Isabella Luu and Kerstin Zemp
Music: Moritz Widrig
Production: Hochschule Luzern – Design & Kunst
Country: Szwajcaria/Switzerland
Year: 2017
Running time: 6:12
No.: A20180910
Student film
---

The Pigeon / Gołąb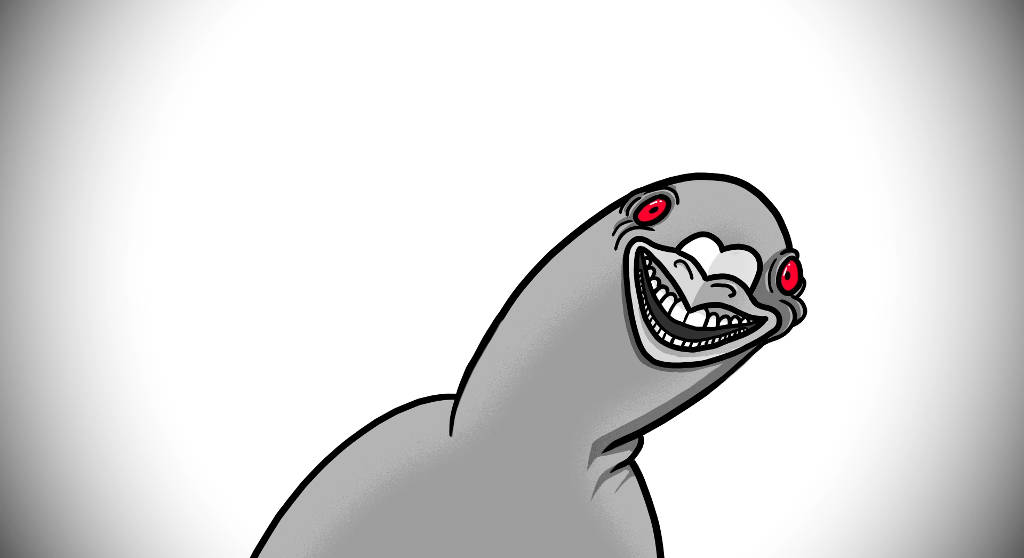 Description:
An animator encounters a strange pigeon on his way to work.
Director: Elizabeth Kazanjian
Production: University of the Arts, Philadelphia
Country: USA
Year: 2018
Running time: 2:47
No.: A20180929
Student film
---

Raymonde ou l'évasion vertical / Raymonde lub Wertykalna Ucieczka / Raymonde or the Vertical Escape/Ucieczka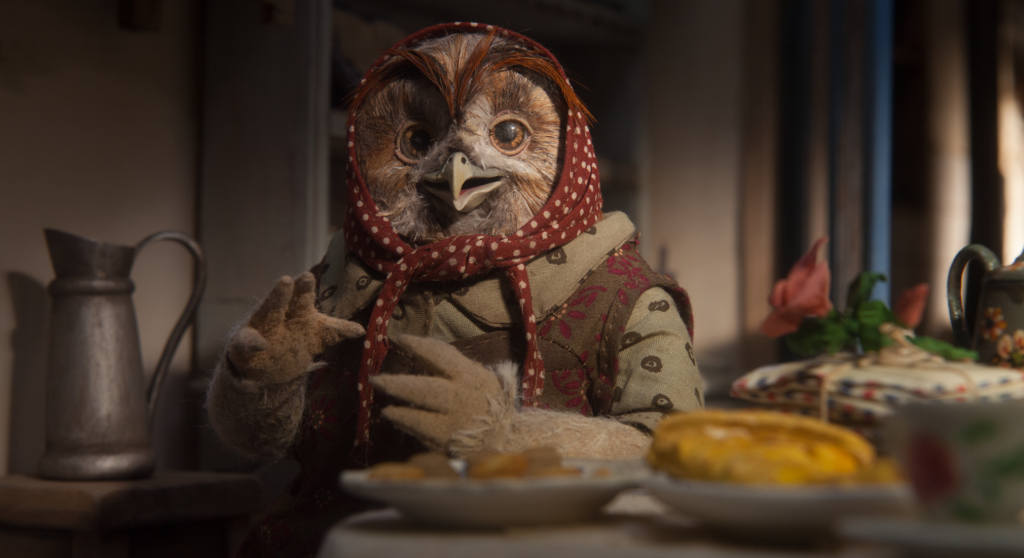 Description:
Raymonde is really fed up with peas, aphids, dirty panties and her kitchen garden to dig. After all, she would prefer sex, and love, and the immensity of the sky…
Director: Sarah Van Den Boom
Script: Sarah Van Den Boom
Music: Pierre Caillet
Production: Richard Van Den Boom, Jean-François Bigot, Camille Raulo , Papy3D
Country: Francja/France
Year: 2018
Running time: 16:36
No.: A20180135

---