Born 1960 in Linz, Upper Austria. He studied psychology and educational theory at the universities in Innsbruck and Salzburg, painting and animation film at the Academy of Applied Arts / Vienna.
Since the age of sixteen work in the areas of music, painting, film, installation and performance. Numerous personal experimental and animated films and some commercials.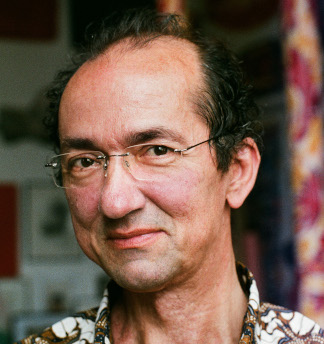 He is also producer of animated films for artists like e.g. for Sabine Groschup, Heimo Wallner, Nicolas Mahler, Linda Wolfsgruber, Federica Pagnucco, Christoph Abbrederis or Heinz Wolf.
Since 1992 animation workshops and seminars with children, youngsters & adults. After a one year lectureship for animation at the Arts University in Linz (2002) an animation courses at SAE Vienna regular animation lectures / seminars as leader of animation studios at the Vienna Art School (2003-2014) and the Academy of Fine Arts in Vienna (since 2004).
Also theorist and curator of film programmes, co-curator of Animation Avantgarde competition at Vienna Shorts Filmfestival and director of the 2 Days Animation Festival in Vienna. He prepared numerous Austrian programmes for international festivals (such as: Hiroshima (JP), Zagreb (HR), Cinanima, Espinho (PT), Anifest, Trebon (CZ)).