A self-taught artist who has been creating animated auteur cinema for over twenty years.
Retrospectives of his films were held, among others, at MoMA in New York, National Museum of Brasília, Tokyo International Forum and The National Museum in Warsaw.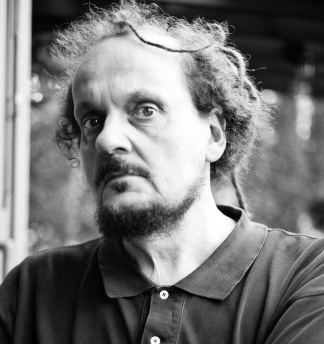 His animations were shown at the National Gallery in London and at Berlinale.
He also realises improvised live animation performances which he co-creates with symphony orchestras from Hong Kong, Paris, Tokyo, Geneva, Lviv and Warsaw.
In 2007, the New York Times called him "one of the most important contemporary creators of artistic animation."
For the last 14 years, he has been working on "Kill It and Leave This Town."
He is a professor of animation at the Film School in Łódź.