Etta spends a monotonous and tiring evening at home. On TV she sees a story that will change her view of her own world, a film in which Milena lives a beautiful life with Djuro the giant. Unfortunately, he becomes depressed and remains lying on the floor of their apartment. His condition remains unchanged.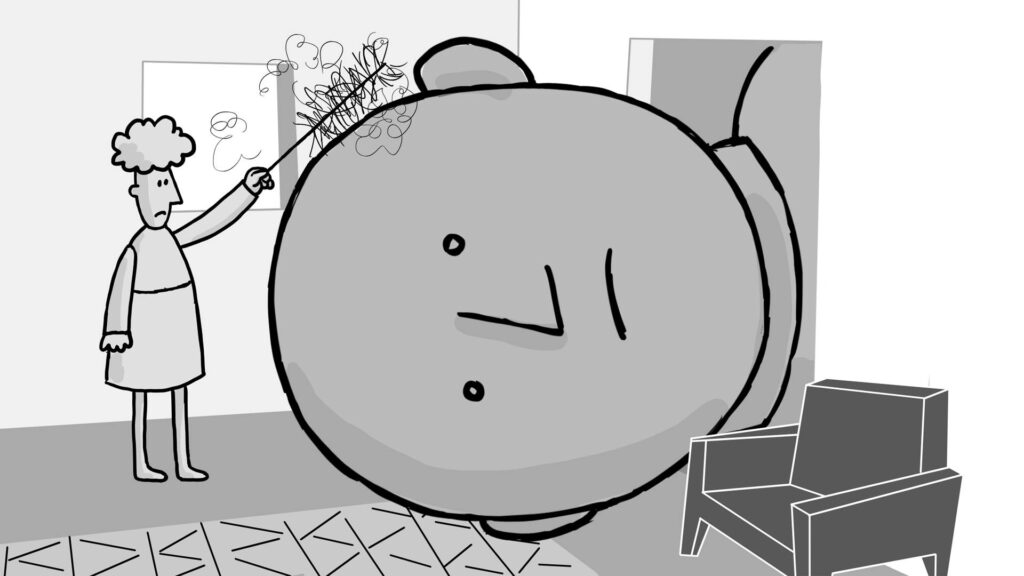 Conversation / Rozmowa

Directed by: Ana Horvat
Screenplay: Ana Horvat
Music: HrvojeŠtefotić
Production: Luma Film
Country: Chorwacja
Year: 2015
Running time: 5 min. 45 sec.
Schedule time:
ASIFA Plebiscite (10 best animations of the 6th ASIFA decade) – 2nd screening
21st November 2020 (saturday), 2.30 PM – VOD (PPV)