Anima Competition Jury
Born in 1953 in Warsaw, is a graduate of the National Higher School of Fine Arts in Poznań (with a diploma from prof. Waldemar Świerzy's studio). He works in the field of functional graphics and is widely known for his film, theatre and festival posters, as well as his socially and politically engaged graphic works.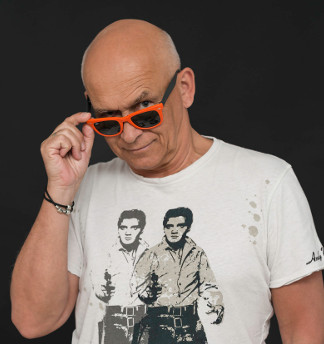 He has been succesful both in Poland and abroad and as a representative of yet another generation of the Polish poster school, he has received a number of awards, among others in competitions for the best poster announced by "The Hollywood Reporter" in Los Angeles (the so-called Oscar posters). Having already had a considerable artistic output from the period before Poland's political transformation, he knew how to adapt to the new economic reality and the world of commercial advertising and make use of the possibilities created by new technologies. Andrzej Pągowski was the author of the  26th Edition of International Film Festival Etiuda&Anima 2019 poster.