Loosely following a traditional Passover Seder, events from the Book of Exodus are retold by Moses, Aharon, the Angel of Death, Jesus, and the director's own father. But there's another side to this story: that of the Goddess, humankind's original deity. "Seder-Masochism" resurrects the Great Mother in a tragic struggle against the forces of Patriarchy.

For one, this second animated feature from Nina Paley ("Sita Sings the Blues") is a completely irreverent, occasionally hilarious and politically evocative look at the most famous of Jewish holidays. Secondly, it's got to be the only Passover movie that features a singing Moses — not to mention a singing Pharaoh and a bunch of dancing Egyptians and Jews — belting out classics by everyone from Louis Armstrong to Led Zeppelin to Gloria Gaynor to the chanteuse Dalida.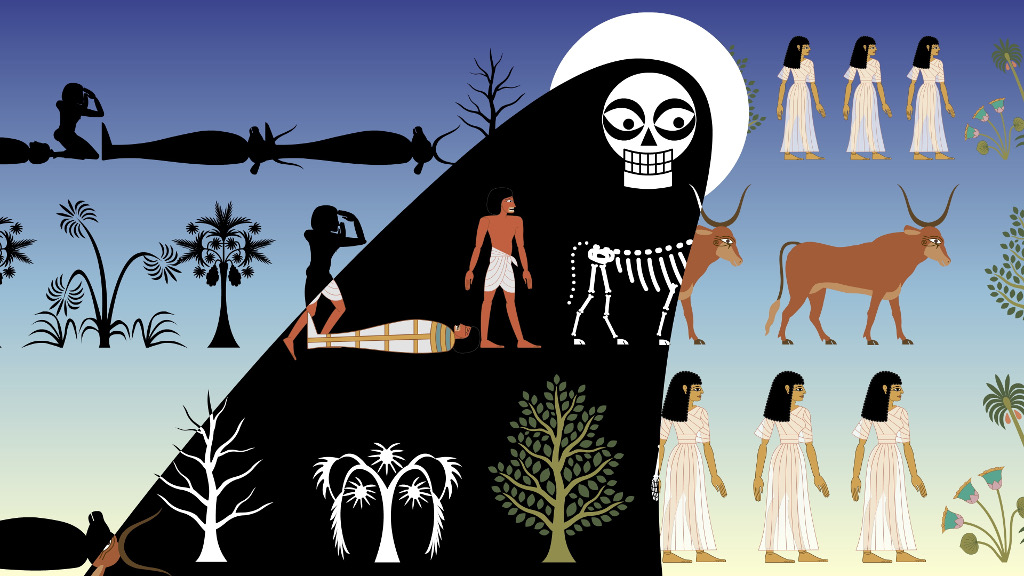 Seder-Masochism
Direction and script by Nina Paley, sound: Greg Sextro, prod. Nina Paley, USA 2018, animation, 78 min.
21st November (Wednesday), 6 p.m.
Kijów Centrum – Large Screening Room


22nd November (Thursday), 3.30 p.m.
Kijów Centrum – Large Screening Room