Etiuda&Anima Festival is constantly expanding the number of festival objects for viewers' convenience. All festival objects are very well localised and easily available for Polish and foreign viewers, accessible from Main Railway Station and Main Market Square.

Małopolski Ogród Sztuki
12 Rajska St., 31-124 Kraków
www.mos.art.pl
www.facebook.com/MalopolskiOgrodSztuki
Over the past few years, a beautiful Garden has grown on the premises of ugly, destroyed buildings at 12 Rajska Street, which were a blot on the landscape. We won't exaggerate, if only considering its location, we call it a real Garden of Eden. Modern, innovative, offering limitless possibilities of organizing the space, first multimedia culture center in the voivodeship and one of the few so technologically advanced places in the country – Małopolski Ogród Sztuki. An amazing place on the map of Krakow, which owing to its uniqueness, has
a chance to take hold in the consciuousness of the city and the region's citizens and it can boost Krakow's position as an European metropolis where respect for rich cultural traditions meets courage of opening to young, modern, experimental art.
---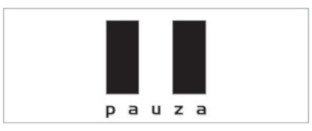 Pauza In Garden
ul. Stolarska 5/3, 31-043 Kraków
www.facebook.com/KlubPauza
Pauza – carefully hidden on the first floor, it is a great place to spend time and meet friends – although finding it is already a reward in itself. Pause is located on the first floor of a stylish building at ul. Stolarska 5 in Krakow.
Four rooms, of which photo exhibitions are regularly presented in two. Usually, if someone gets here, he stays. Subtle lighting, minimalist interior design, excellent music and regular photography exhibitions. All this creates a combination that makes Pauza one of the most-valued places in Krakow. Because isn't it a nice change – relax on the first floor in the City of Cellars?
---
Whoever wants to find the Polish spirit, should look for it in Krakow. This sentence belongs to Wilhelm Feldman – a publicist and a literary historian, who was deeply in love with Krakow. To this day this city mirrors all the most interesting features not only of Poland, but also of the whole world.
Krakow is a remarkable, one-of-a-kind city, where history mixes with modernity on every step. This is an unforgettable place. Artists such as Stanisław Wyspiański, Tadeusz Kantor, Eugeniusz Mucha or Stanisław Mrożek had worked here and their achievements are marked with the city's atmosphere. Jerzy Stuhr is still walking through the Planty Park, Marcin Świetlicki is a guest of one of small barrelhouses on Mały Rynek, and Jerzy Kalina can be spotted on any street, always busy and running somewhere. This former capital of Poland is now a centre of modern culture, where all art admirers can find something for themselves. Every year Kraków hosts as many as 100 festivals, over half of them recognised internationally. It's no surprise that in October 2008 readers of 'The Guardian' named Kraków the second most interesting city in the world. In other survey the capital of Southern Poland was named one of the trendiest European cities with Venice, Florence, Rome and Istanbul also on the list.
Kraków is getting well known and recognizable not only thanks to its historical objects and characteristic architecture. Beside its traditions, the city offers also a very special atmosphere of a place sensitive to culture. Modern image of Kraków is created by places such as Bunkier Sztuki – a gallery of modern and novel arts, Rotunda – one of the most recognizable cultural centres in Poland, and also Achemia – one of the clubs promoting art events in Krakow's Kazimierz. In the everlasting Piwnica pod Baranami one can hear legendary tunes, and walking through small streets he or she can lose the sense of time in one of many jazz clubs.
Kraków is still evolving and still surprising. One of the most interesting projects is '6 Senses' which promotes festival tourism and places emphasis on diversity of events. Visitors and inhabitants can take part historical music concerts and independent cinema festival. In the Premium cycle of '6 Senses' there is Etiuda&Anima International Film Festival, changing and being developed as quickly, as the city itself.