Morten Viks is a 10-year-old boy who longs to become a sea captain like his father. Dreaming of a distant sea journey, he builds a toy sailboat. One day, he is unexpectedly shrunken down to a size of an insect and becomes the captain of his boat. But sailing turns out to be more difficult than it seemed…

Morten whiles away his days in a tree-house by the sea, writing letters to his dad and hiding from his strict aunt Annabelle. He dreams of embarking on a great journey, filled with adventures, and exploring uncharted lands. One day, a zany magician arrives in town and sprinkles mysterious powder on Morten. The boy suddenly shrinks and finds himself on board of his toy sailboat. However, he isn't the sole member of its crew: soon he will meet the Spider Queen and her entourage. Morten will need to find the courage and ability to save the boat from sinking and discover the way back to the real world. "Captain Morten & The Spider Queen" is an astounding animated film about the endless power of a child's imagination.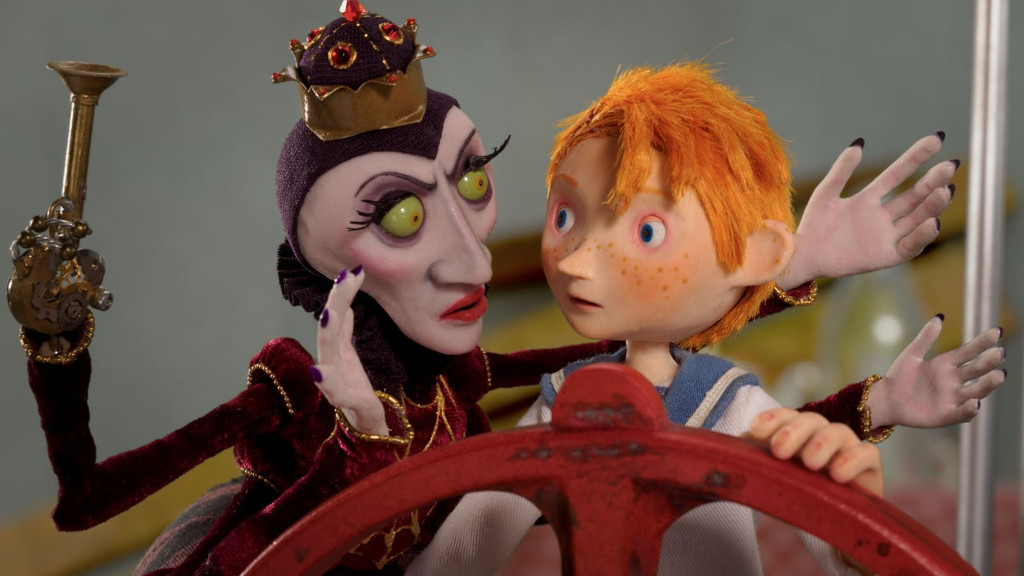 Captain Morten & The Spider Queen
dir. Kaspar Jancis, script by Kaspar Jancis, Mike Horelick, Paul Risacher, Robin Lyons (based on the book Adventure on Salamander by Kaspar Jancis), produced by Kerdi Oengo – Nukufilm, Paul Cummins – Telegael, Mark Mertens – Grid Animation, Robin Lyons – Calon, Belgium/Estonia/Ireland/Great Britain 2018, animation, 79 min.
Suitable for viewers from age 7.
21st November (Wednesday), 11.30 a.m.
Kijów Centrum – Large Screening Room


24th November (Saturday), 9.30 a.m.
Kijów Centrum – Large Screening Room